Retirement communities and nursing homes have a higher chance of a resident slipping and falling while taking a shower or bath, for obvious reasons. Installing a slip-resistant shower surface can help reduce these falls, which is one reason Miracle Method offers this bathing safety advancement for these communities in particular but also all customers. We believe it is vital that people of all ages or health can enjoy the comfort of using their bathing without the risk of injuring themselves.
Here are the benefits of having your bathtub or shower pan refinished with the slip-resistant surface offered by Miracle Method:
It is chemically bonded to the shower or bathtub and this reduces the chances of them cracking/peeling
It is economical and requires less time to install (approximately 1 day) due to their simplistic nature
It won't collect mold and mildew like bathmats, it is easy to clean and much more sanitary
It won't collect dirt, mildew, etch completely into the tub, or crack and become unsightly like appliqués
Aged retiring communities and home care nursing facilities can benefit from Miracle Method's installation of slip resistant surfaces because they also include the installation of handheld shower nozzles, grab bars, and curved shower rods so as to increase the safety of the users. To learn more about Miracle Method's bathing options, visit your nearest Miracle Method showroom or our website.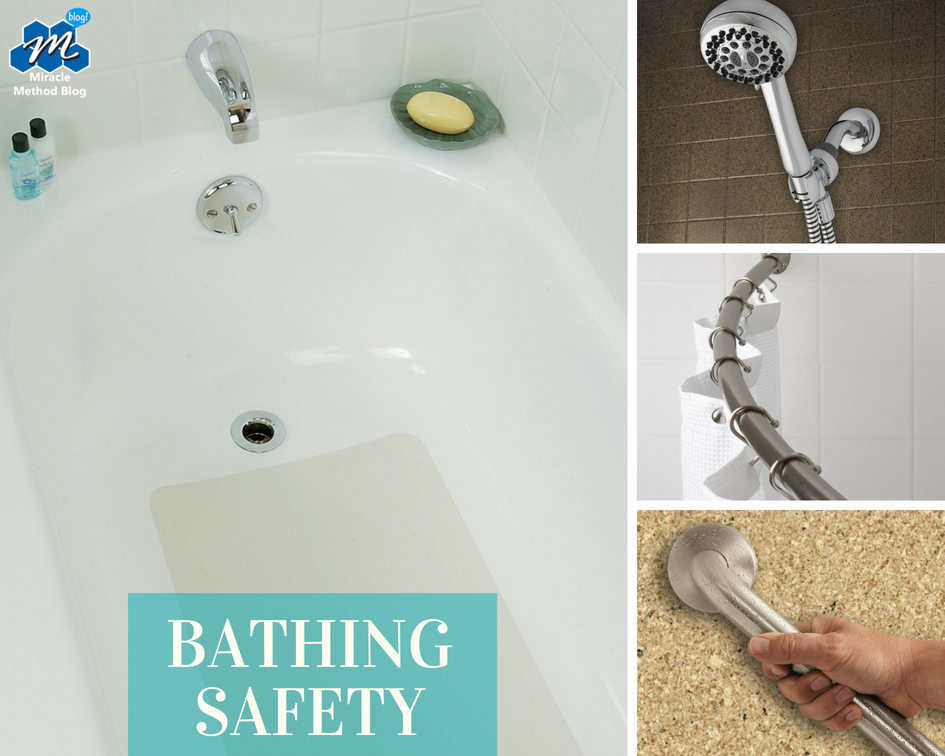 Conveniently, Miracle Method can install a bonded, slip-resistant surface that will not peel in just one hour, is sanitary and easy to clean, and that even color matches the surface to your tub or shower pan. Learn more about Miracle Method's Bathroom Safety Package today!