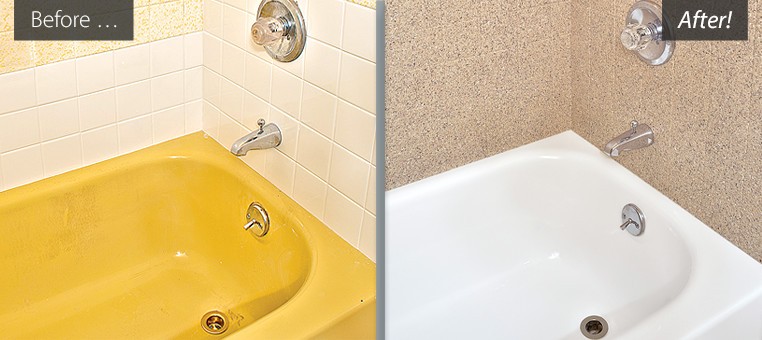 If you are trying to sell your home and are looking to update your bathroom before you put it on the market, there are a few things that you can do.
For starters, you DON'T have to rip out and replace your old tub and sink.  At Miracle Method, we can take any worn, damaged, hard to clean unit, and repair and refinish it, adding 10 – 15 years to the life of the fixture and make it look like new.  Not only is refinishing/repairing a bathtub or sink much less expensive than replacing it, but it is also much greener, keeping the excess tub or sink out of a landfill.
Realtors around the country know and advise homeowners that bathrooms and kitchens in a home can make or break a sale.  Notably, HGTV's Lisa LaPorta from Designed to Sell tells viewers that "Tub refinishing is a great improvement to make, and it saves you a lot of money in labor because you don't have to pay someone to rip out your old bathtub."
If you are looking to add value to your home without spending the big bucks give Miracle Method a call at 855-212-7337.