Removing and replacing tile is a messy, time consuming and costly endeavor.  Rather than replacing the tile, refinishing is a great alternative that can completely transform the look of the tile and often save over 50% compared to replacement costs. The gorgeous new look and cost savings alone make refinishing an excellent choice but an often overlooked additional benefit of refinishing is that all of those hard-to-clean grout lines are sealed.
No more difficult kneeling and scrubbing with a toothbrush trying to get the dirt, dust and stains out of the grout!
While the majority of tile refinishing is done in kitchens and bathrooms, those are not the only rooms where tile can be refinished. Tile refinishing can occur in many areas where tile exists- around a fireplace, in a bedroom or living area, tile backsplashes and even some tile floors. Refinishing is a quick and affordable alternative to replacement-making a dramatic change in the look of a space in just two days.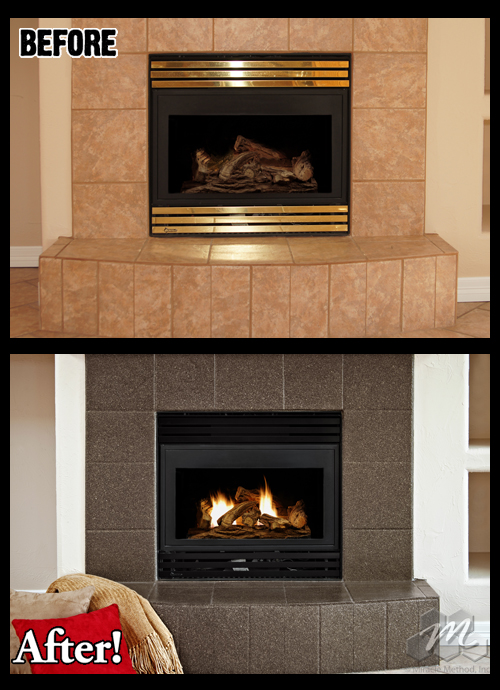 Only Miracle Method uses Natural Accents® stone-look finishes to give you the look of natural stone, without the cost.
Some other cost-effective ways to update the look of your space include:
Wall paint
Change out lampshades and throw pillows
Purchase frames on sale or clearance and fill with prints or family photos. Mix and match the frames for a unique look.
Change out hardware on doors and cabinets
Bottom line, updating the look of your home does not have to break the bank.
If you'd like to speak with a representative from Miracle Method to discuss ways that we can update the look of your home at an affordable price, give us a call at 855-212-7337 or click here to find a Miracle Method location near you!