DIY is super trendy for 2016. Just spend about 5 minutes on Pinterest and you will see everything from DIY cabinet refinishing to installing pallet walls. Often, doing it yourself is a great option – you can not only save money, but you can do it exactly the way you want, rather than relying on someone else to bring your vision to fruition. YouTube and Pinterest are both great resources for step-by-step instructions and videos on DIY projects. There are some projects that are however, not well suited for DIY and refinishing a bathtub or countertop is one of them.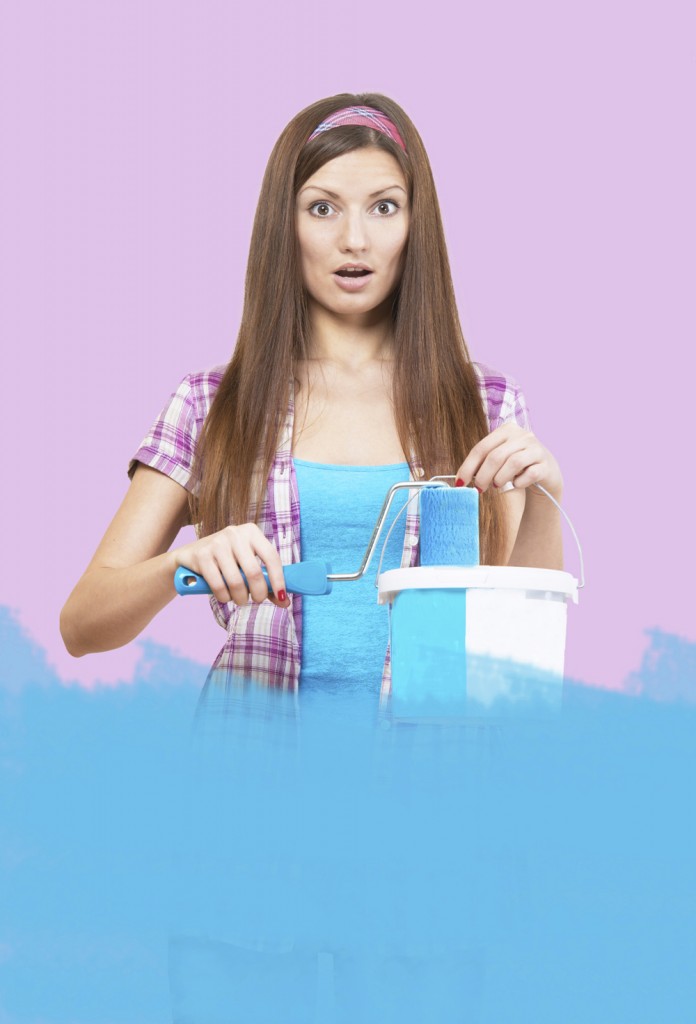 We know, because Miracle Method is often called in the midst of DIY refinishing jobs to save the day. Here are just a few examples of what can go wrong when you attempt to refinish yourself:
Potential problems with DIY refinishing
DIY products are simply not of the same quality or durability of the industrial grade products we use.
DIY options have no bond between coatings and the original surface, so peeling is a common problem.
DIY kits are rolled on and highly susceptible to streaking.
DIY coatings dry quickly but they don't cure quickly, so the smallest items can cause dents.
DIY topcoats are often not waterproof and may result in a cloudy appearance in addition to being "soft" and scratched easily.
Safety – refinishing chemicals are strong and require use of a respirator – not just a dust mask, most do-it-yourselfers are not equipped with proper safety equipment, increasing their risk of injury or harm.
Professional, Beautiful & Durable Refinishing
Do yourself a huge favor and save yourself a massive headache by using a professional when it comes to refinishing. DIY is just not fun when it wastes time and money on something that won't last or doesn't work. Miracle Method's refinishes can last 15 years and longer with proper care – which is why we have the best warranty in the industry.

Benefits of hiring a quality professional from Miracle Method
Two- phase cleaning process removes dirt, grease & build-up from original surface.
Burn marks, knife cuts, chips and scratches are completely repaired.
Miracle Method's proprietary bonding agent ensures coatings have a molecular bond to the original surface to minimize any chance of peeling.
Over 30 Natural Accent® colors to choose from, applied using a high tech spray process to ensure a smooth and even finish.
Waterproof acrylic clear coat for a beautiful, high-quality result.
Professional masking to protect surrounding fixtures, cabinetry and walls from any overspray or damage!
Leave your countertop refinishing projects to the pros at Miracle Method. Find a Miracle Method location near you or call today for a FREE estimate 855-212-7337.