Whether your vanity is old and outdated, damaged, or just plain UGLY, you know you have to do something about it. An ugly vanity can be quite the eyesore in a bathroom, and it's time to consider your options to restore beauty to the smallest room in your home.
Replacement is one option, but because replacement requires removing the old vanity, possible replacement of the surrounding wall tile or covering, plumbing work, and then installing the new vanity, replacement could be a rather costly and messy solution.
The good news is there's a much more affordable option – have Miracle Method refinish your bathroom vanity. Our process will save you up to 75% over removal and replacement and is a great option for laminate, tile, or cultured marble surfaces. We can even refinish your sink… and the entire job will take less than two days!
The Miracle Method refinishing process can extend the useful life of most bathroom fixtures and surfaces 15 years or more. The process includes the repair of any damage, so you'll have a bathroom vanity that looks and feels like new!
Additionally, we have lots of color and texture options available for bathroom vanity refinishing. You'll be amazed by our beautiful Natural Accents stone-look finishes, which give a designer appearance to your bathroom vanity.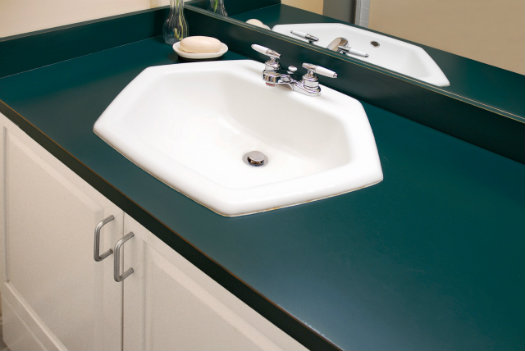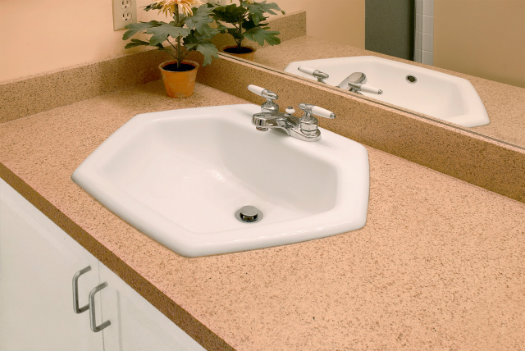 Why deal with the hassle and expense of replacing your ugly old bathroom vanity when you can refinish? Visit the Miracle Method website to learn more. You can use our online locator to find the franchise closest to you, or call 855-212-7337.