Top Refinishing Company Implements New Infrastructure to Better Support Rapid Expansion
The home improvement sector is booming. This is in part due to the rebounding economy, but can also be attributed to the surge in homeowners choosing to purchase less expensive fixer uppers, making smaller repairs as financing allows until their dream home is complete. In fact, homeowners are spending an average of $361 billion per year on renovations, resulting in a very lucrative time to invest in the industry.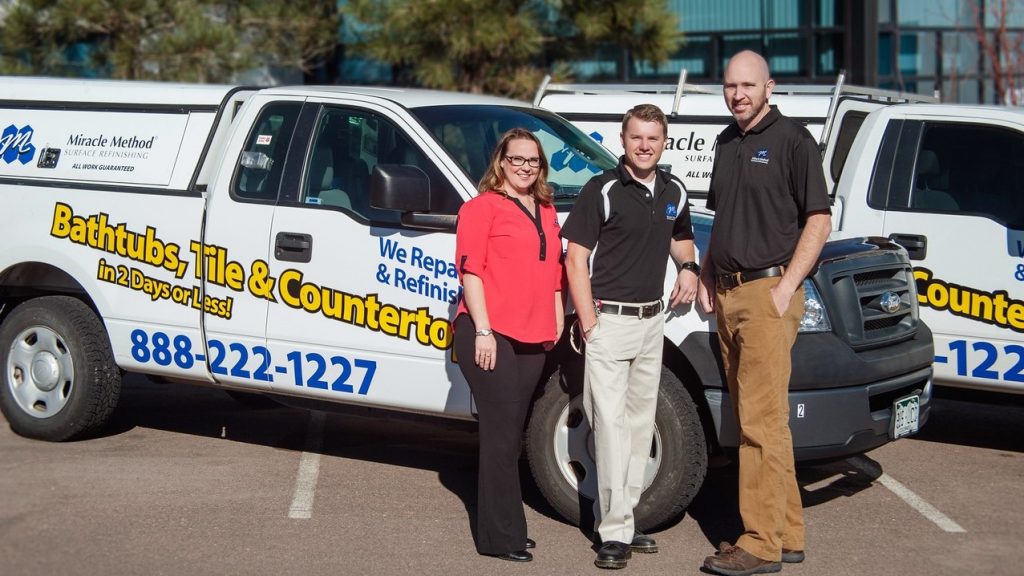 Refinishing company Miracle Method has capitalized on this growth with its unique proprietary process which provides homeowners a cost-effective solution to cosmetic repairs in their kitchens and bathrooms, that cost far less than traditional construction work. With six territories sold so far in 2017 and a goal of selling 18 territories in 2018, the brand is laser-focused on its strategic growth strategy moving into the new year.
"When I came on board five months ago, we set a target to sign one new franchise owner per month. Right now, we're on pace to reach that goal," said VP of Franchise Development for Miracle Method, Gwyn O'Kane. "While this goal will continue through the middle of next year, we really plan to ramp up efforts in the second part of 2018 and we aim to sign as many as two franchise owners per month."
In order to successfully achieve this ambitious goal, Miracle Method wants to ensure they have unparalleled support for their owners. That process began by establishing a solid team, according to O'Kane.
"It's not just about granting more franchises. We want to make sure we have the right infrastructure in place to support new openings as well as our existing owners," he said. "That work started a year and a half ago, before I came onboard, when we brought on key hires like COO Mark Chambers, Director of Marketing Erin Gilliam, and moved people like John Tubiolo into positions where we knew he could have the biggest impact. Now it's just about buttoning up the process."
Staffing also included on-boarding more people for training on both a corporate and franchisee level to give existing owners the knowledge necessary to expand.
"This decision is a no-brainer for us. If we have a strong owner within the system that wants to grow, of course, we want to be able to offer them the support to make this possible. We have a great team in place, the only thing we need to do now is identify those owners that want to secure more territories," said O'Kane.
While the brand continues to eye areas with heavy tourist traffic and a high population of retirees, areas where Miracle Method has typically seen success in the past, O'Kane says he is also looking at larger markets without a significant presence to promote multi-unit growth.
"Our goal in 2018 is to geo-target big cities like New York, Chicago, Detroit, Milwaukee, and Vegas because there is a huge opportunity there for us. We're also making Florida a high priority since the state is full of both residential and commercial properties that are a fit for our business."
For more information on franchise opportunities with Miracle Method, visit https://fss.miraclemethod.com/.