It's important to consider all your remodeling options before you start designing the kitchen of your dreams. Let us guide you through the process of selecting a renovation method from start to finish that best fits your needs, timeline, and budget.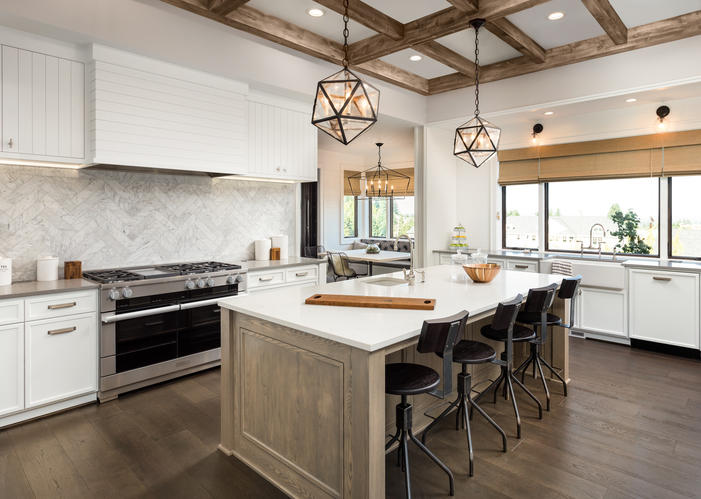 Countertop Replacement
Traditional replacement methods consist of tearing out and removing existing fixtures. New countertop selections in popular materials like granite or stone can easily become overwhelming due to the mess and hassle of lengthy construction timelines. The process of installing brand new countertops can put your kitchen out of service for weeks or even months at a time. The enjoyment of having brand new countertops comes with the mess, stress, and expense of replacement. If you find yourself leaning more towards replacing your countertops, be sure to plan accordingly!
Any type of remodeling that involves fixture removal, replacement, and new installation typically will drive renovation costs up by 50-75% compared to affordable alternatives like surface refinishing. On average, countertop replacement for an average sized kitchen costs about $5,000-$8,000 depending on the total square footage. Carefully evaluate your budget and timeline, when determining if replacement is the best remodeling option for you and your family!
Countertop Refinishing
Unlike replacement, surface refinishing is one of the most affordable remodeling alternatives out on the market today. Surface refinishing is a unique, multi-step process that repairs and restores existing kitchen and bathroom fixtures right in place. Bathtubs, showers, countertops, vanities, sinks, and tile can all be restored to look and feel like new again without replacement. The benefits of surface refinishing are many, but one that is especially important for homeowners is the entire process can be completed in as little as just 2-3 days. All while avoiding the hassle and stress of demolition mess and the savings are up to 75% over the cost of replacement options.
Miracle Method, the nation's largest surface refinishing company makes it incredibly easy and affordable for homeowners to give their outdated, damaged or simply discolored surfaces a fresh, new look without costly replacement. Take a look at some of their stunning transformations right here.
Give your kitchen the look you've always wanted with surface refinishing, call Miracle Method today for a free estimate at 855-212-7337 or find a location near you!