Miracle Method is holding a free seminar in Topeka, Kansas to discuss a unique franchise opportunity. If you've ever dreamed of owning your own business, you owe it to yourself to come join us to learn about this incredible, proven franchise model.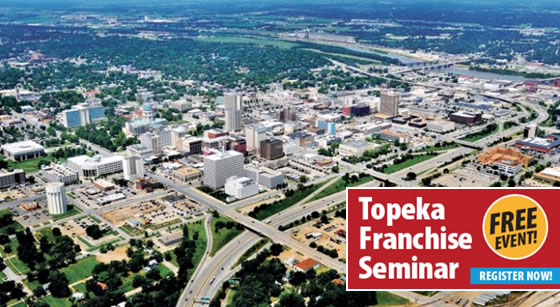 Come meet the folks at Miracle Method and discover:
How ugly bathrooms and kitchens are worth millions to Miracle Method franchisees!
Why Miracle Method has experienced record sales!
How much you can make and hear from people who are doing it!
The steps to owning your own Miracle Method business!
Why the time is NOW in Topeka!
"We have an immediate franchise opportunity in Topeka. If you are in the area, this could set your life in a new and profitable direction with the potential to earn a six figure income. I'd love to meet you at our event on Oct 29. Simply register to reserve your spot!"
John Tubiolo, Miracle Method Franchise Development
When: Thursday, October 29
Time: 6:00 pm
Where: Capital Plaza Hotel
You must register to attend. Don't wait, Reserve your seat now!