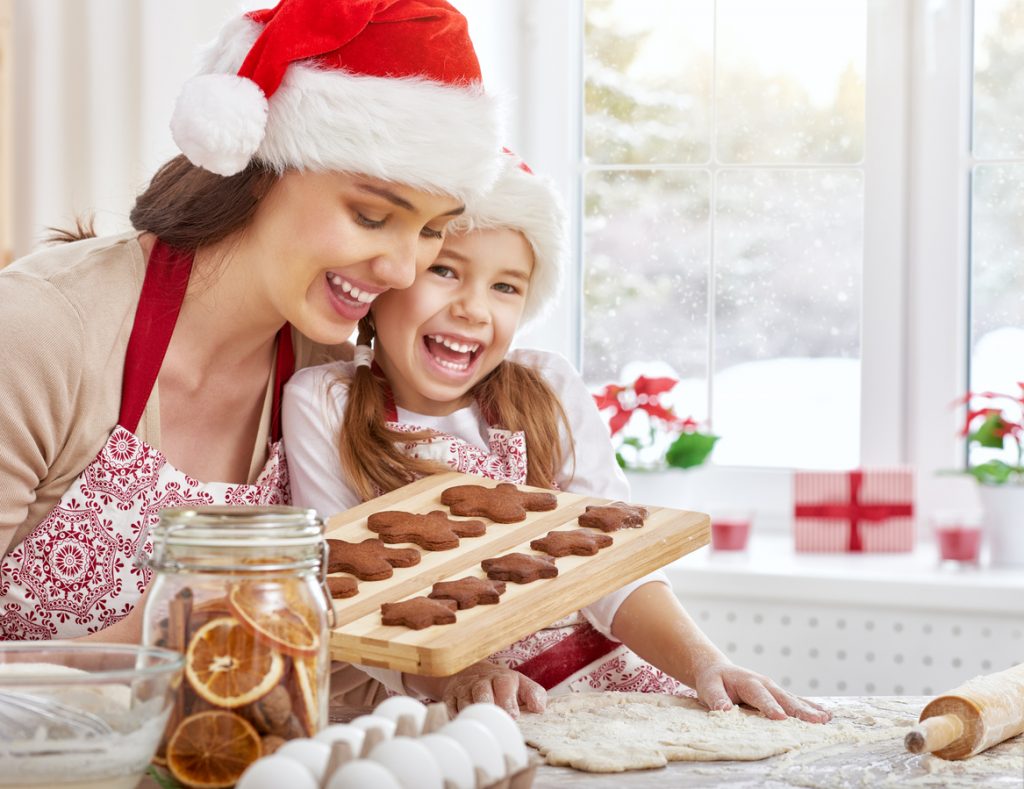 Hosting the holidays can be stressful, so we've put together a checklist of 10 things to do right before holiday guests arrive. Feel relaxed welcoming family and friends this season!
Light Up The Porch
Prepare for the arrival of family and friends by making sure your home is well lit and recognizable for guests. For starters, turn on those porch lights to help guests easily identify the house number. And be sure to spruce up your entrance with festive and fun holiday décor. Get into the holiday spirit this season!
Turn Up The Volume
Have your phone in reach and turn up the volume! This way guests can easily reach you by text or phone call in case they need directions or just want to give you a heads-up that they're running a few minutes behind.
Tidy Up The Kitchen
The kitchen is the go-to place for cooking, gathering and lots and lots of entertaining. Throughout the night, clean as you go to keep your kitchen in order. With a tidy and neat kitchen, you'll feel much more relaxed and will be able to enjoy the real meaning of the season!
Freshen Up The Bathroom
Before guests arrive, be sure to tidy up all the bathrooms. Stock up on toilet paper and wipe down the vanity, faucet handles, and mirrors. Your efforts certainly won't go unnoticed!
Create Ambiance
Get into the holiday spirit this season with some Christmas tunes. Playing holiday themed music creates a welcoming ambiance for family and friends to enjoy. Tune in to the top 100 list right here.
Have Appetizers And Drinks Ready
Set out drinks and appetizers 30-45 minutes prior to the scheduled time guests are planning to arrive. This will help you keep family and friends who have arrived early entertained as you make any final preparations.
Stock The Medicine Cabinet
In case of emergency, stock up the medicine cabinet with common cold medicines, pain relievers and anti-acids. You never know if one of your guests may need to take something for a food allergy or just a common headache. It's always best to prepared when having guests over for the holidays.
Movie Time
There's no better way to end the night than watching holiday movies with family and friends. After all, the holiday season marks everyone's favorite tradition of holiday movies. Check out the top ten Christmas movies of all time here.
Give Yourself Time
Often times guests arrive early for holiday gatherings, so be sure to set aside some time for yourself to freshen up. Scheduling time for yourself in advance gives you the opportunity to get ready without feeling rushed or stressed out. By making time for yourself, you will have a few extra minutes to relax and even enjoy a glass of wine!
Make Last Minute Touches
Last but not least, make any last minute touches before family and friends start to arrive. Light a few candles, set out appetizers and drinks, and get ready for some holiday fun!
We hope you enjoyed these last minute tips and tricks to help you get your home ready for the holiday season. For more information on beautiful upgrades from Miracle Method, or to schedule a free in-home consultation, please visit our website right here or call us at 855-212-7337.