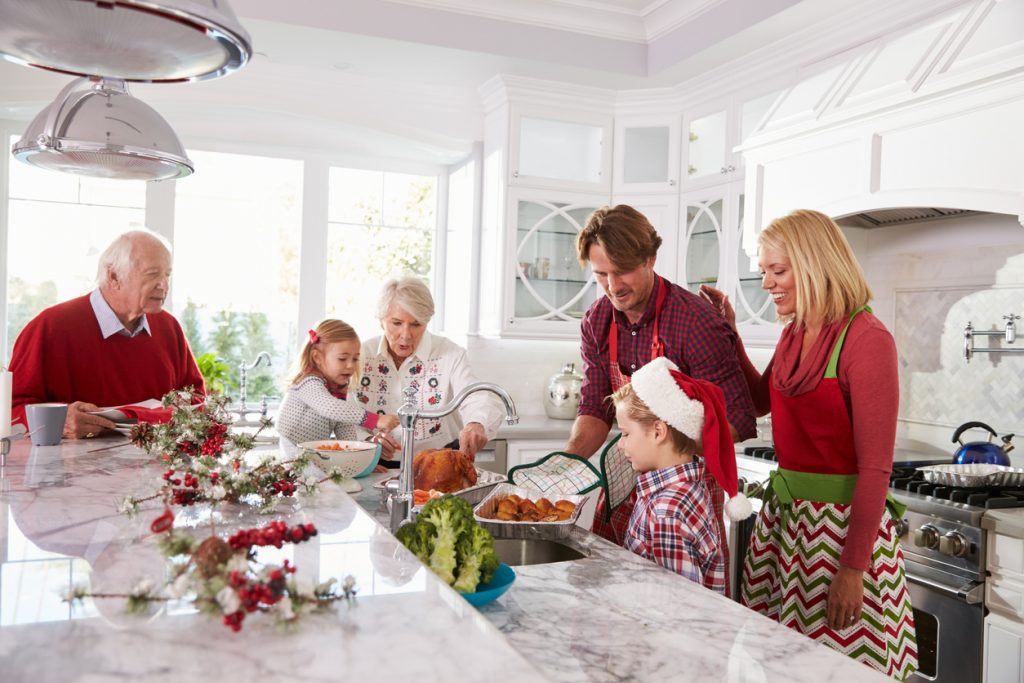 Is your kitchen guest-ready for the holidays? With the holidays fast approaching, budgets and timelines are often tight for any type of home renovations taking place. For  those who are planning on hosting the holidays, almost all focus goes into preparing food, updating décor and of course the heart of the home – the kitchen!
Don't let embarrassing outdated kitchen countertops keep you from entertaining holiday guests this season. Now is the perfect time to get your kitchen ready for the holidays. By refinishing your existing countertops right in place, you'll save time and money over traditional replacement methods.
Surface refinishing is an affordable alternative to removal and replacement that restores existing fixtures to look and feel like new again. Refinishing also allows you to avoid the mess and hassle of lengthy construction timelines, which is especially important during the holiday season. Tile backsplashes can also be repaired and refinished to look like new – creating a space where you feel confident and excited to invite guests over for the holidays!
Countertops are one of the most important elements of designing a kitchen and choosing the right color finish is often a difficult task. Miracle Method offers a variety of designer color choices, including Natural Accents® stone-look finishes – a multi-color finish that creates the appearance of real stone and granite at a fraction of the cost.
By choosing a refinishing company like Miracle Method, the leader in surface refinishing industry with over 35 years of experience, you can expect your project to be completed on-schedule and on-budget. …. and your newly refinished countertops will be durable, functional and yet beautiful again!
Entertain family and friends this with a beautifully upgraded kitchen from Miracle Method, call today for a free estimate at 855-212-7337 or visit our website right here.