With over 35 years' experience in the home building industry, Mike Simmons is running a Miracle Method Surface Refinishing franchise that tackles arguably the most important rooms of the home – kitchens and bathrooms.
"I'm a second-generation builder. My dad was the old-type home builder where he taught me how to do everything. People would call my dad about building a house, and we would go and frame it, do the shingles, siding, trimmed it out," said Simmons.
Mr. Simmons was raised in Indiana, and moved to Georgia and started out remodeling homes, then moved into building houses including a number of them in Cobb, Georgia.
Since 2012, together with his wife Kay, Mike has been the proud owner of a Miracle Method franchise in Northwest Atlanta.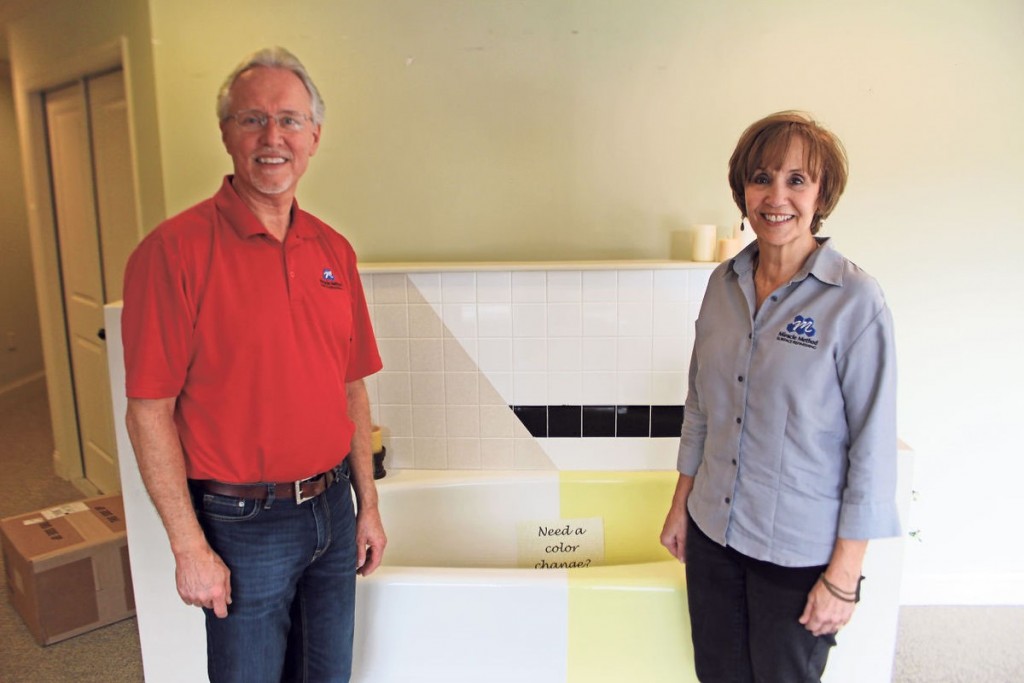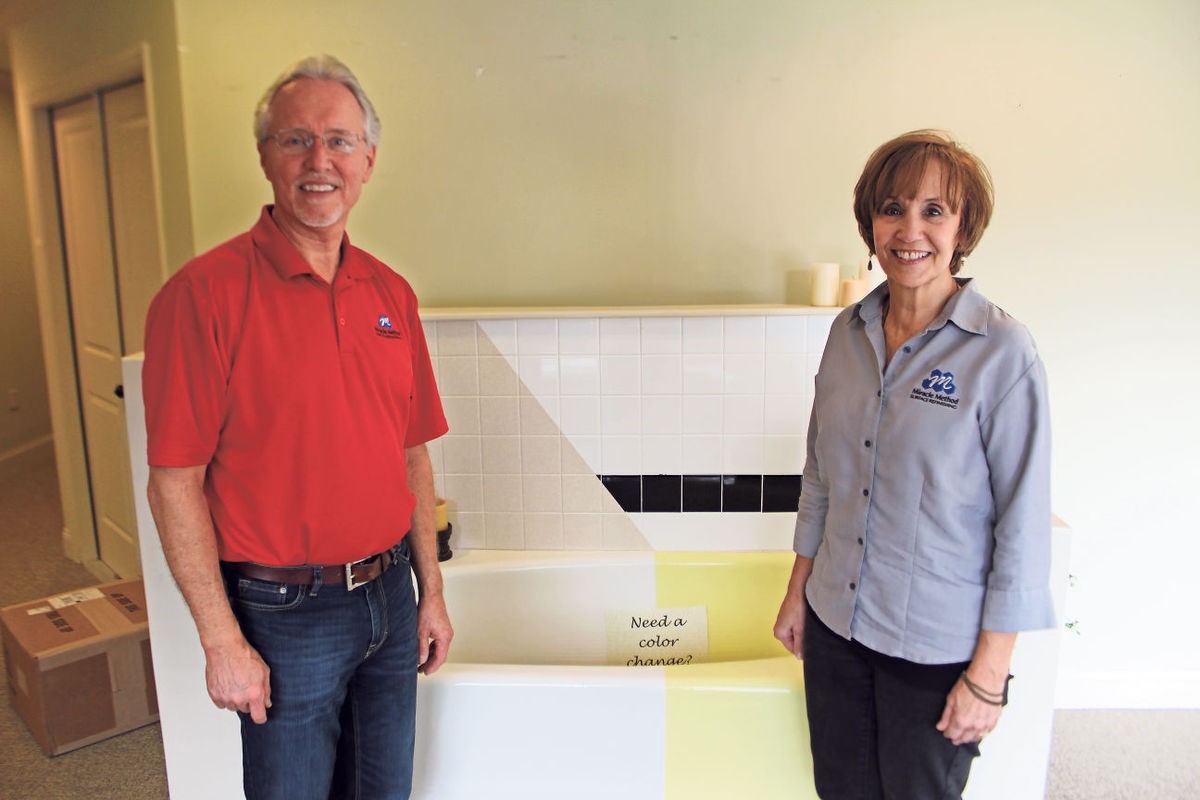 Regarding searching for a business opportunity, Simmons said, "We were looking for something different, something you could grow a company in a downturn market," adding that a former employee had introduced him to the company during the economic downturn around 2008.
Since the beginning, the Simmons' Marietta-based franchise has done a number of jobs across the North Metro Atlanta area, spanning from Paulding to Gwinnett counties. Outside of residential work, much of their works has been has been for commercial properties, including hospitals, schools, universities and hotels.
The Simmons' franchise employs 11 people and up to 16 during the busiest times of the year, generating over 1 million in revenues in 2015.
Mike and Kay were the recipients of the President's Award for 2015, which is hand selected by Miracle Method President Chuck Pistor to recognize Exemplary Service and Commitment to the network.
Miracle Method of Northwest Atlanta is preparing to begin one of their biggest projects in their 4 year history – refurbishing an estimated 340 bathrooms and floors at a university campus, mostly dorm bathrooms but also other areas including a tiled foyer. They will begin the work during the school's Spring break while the students are off campus. Any work that is not completed during Spring break will be finished during the summer.
Mike and Kay just celebrated 32 years of marriage. Working together presents its challenges, but they create a good balance with one another. Mike is a very driven entrepreneur and Kay is more focused on the numbers and she keeps them grounded.
Miracle Method Surface Refinishing is looking to add 15-20 new franchise locations throughout the US and Canada in 2016 to keep up with our record growth. For more information visit: miraclemethodfranchise.com or call John Tubiolo, VP of Franchise Sales and Development at 855-212-7337.