Realtors and home stagers know all too well that a home's appearance can be a determining factor as to how fast a home will sell… and at what price! This is especially true for kitchens and bathrooms. UGLY tub and tile colors or outdated, damaged countertops can become objections for home buyers. Even worse, UGLY baths and kitchens can kill a sale. In the current "buyer's market, it's even more important for a home to make a good impression and show well. More and more realtors and home stagers are turning to refinishing because Miracle Method's unique process can update kitchens and baths in just 2-3 days.  And refinishing saves a significant amount of time and money while avoiding the mess and hassle of replacement.
Miracle Method offers professional surface refinishing services that restores tubs, tiles, vanities, and countertops to a like-new look and feel, which will make a home appear as if it were "Designed to Sell." Miracle Method's work is guaranteed and the warranty is transferable to a new owner.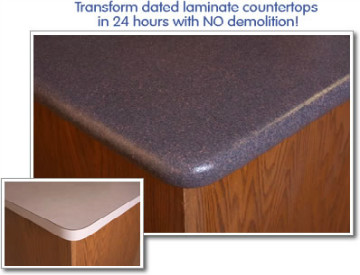 If you are curious to hear from an industry professional on how the Miracle Method process has helped their clients, check out the quote below from Jason Maxwell of Equity Enhancer, from Richardson, Texas:
"I use Miracle Method about ten to twelve times a year. Their process earns the seller top dollar for their home."
Whether your client has a dated and damaged tub or has a vanity top in need of the "Wow" factor buyers are looking for, Miracle Method has the refinishing solutions your clients are looking for. We invite all realtors and home stagers to visit our website for more information. You can rely on Miracle Method to make your client's tired kitchen or bath surfaces sparkle.