Come see us at the ALFA Conference & Expo—whether you're a senior living executive overseeing multiple communities, an owner-operator managing your own senior living community, or an entrepreneur looking for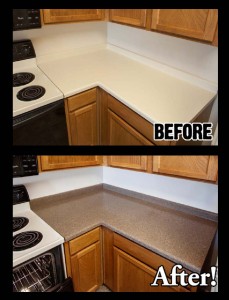 the right franchise opportunity. We'll be at the Phoenix Convention Center in Phoenix, AZ, on May 20 & 21, 2014.
What's ALFA? The Assisted Living Federation of America—the largest national association dedicated exclusively to professionally-managed, resident-centered senior living communities and the seniors and families they serve.
We're showcasing our fast, affordable, durable alternatives to traditional remodeling:
Bathtub, countertop, vanity and tile refinishing that permanently seals grout to make surfaces germ free and easy to maintain
Our unique Easy Step tub-to-shower conversion, improving the safety of bathing
We've worked with a number of nationwide and independent senior living residences. Our process returns facilities to service the next day, while saving up to 75% of replacement costs.
With offices across the US and in Canada, we can quickly and provide services to senior living communities regardless of size or location.
Senior living owners and facility managers looking for more information about Miracle Method Surface Refinishing should call 855-212-7337 or visit
http://www.miraclemethod.com/commercial/industries_seniorliving_refinishing/
To learn more about Miracle Method and its surface refinishing franchise opportunity, visit www.miraclemethod.com/franchise, or call John Tubiolo at 877-434-5096 for franchise information.