We're proud to announce that our newest franchise is now open in Mississauga, Canada.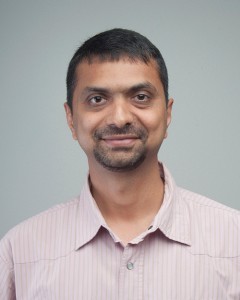 A former remodeling contractor, new franchise owner Chintan Patel understands the home improvement industry inside and out. While renovating residential properties, he got to see Miracle Method's process first-hand and was immediately impressed.
Chintan recognized the enormous potential demand for surface refinishing—including its significant savings and quick turnaround—and he had to bring Miracle Method to Mississauga.
"I'm completely sold on Miracle Method's professionalism, support, superior business model, training, and stringent quality standards," he says. "I'm proud to provide a service I truly believe in—quality surface refinishing and excellent customer service."
There are so many untapped Canadian markets right now, where demand for an affordable, quality alternative to traditional home remodeling continues to increase. And Chintan's strong sales, marketing and remodeling experience is sure to make the Mississauga location a success.
The Mississauga, Canada, location is the newest of more than 135 Miracle Method offices nationwide and into Canada that have the support of the company's over 35-year reputation of quality and service.   For information about owning a Miracle Method franchise, contact John Tubiolo, VP of Franchise Sales, at 877-434-5096 or visit www.miraclemethod.com/franchise.