Oklahoma City needed a quality, affordable alternative to traditional remodeling and renovation. Who better to bring it to them than Oklahoma native—and new franchise owner—Todd Mattoon.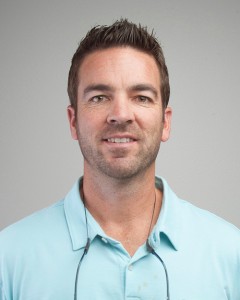 Todd spent the last 14 years in Dallas as Area Sales Manager for an industrial weighing equipment company. When he decided to move his family back to Oklahoma, he quit his job and invested in a Miracle Method franchise.
Why Miracle Method? "The decision was easy," says Todd:
Miracle Method's comprehensive support system—ongoing training, marketing, and technical support programs
All the friendly, knowledgeable people he met—from corporate headquarters to fellow franchisees
The quality of Miracle Method's innovative refinishing process—something he could really stand behind
Oklahoma City homeowners now have the option to save up to 75% over the cost of replacing kitchen and bathroom fixtures. And, our process takes only a day or two to complete.
"I'm confident that Todd's determination, belief in our product, and commitment to excellence will make the Oklahoma City location very successful," says John Tubiolo, VP of Miracle Method Franchise Sales.
This location, the newest of more than 135 Miracle Method offices nationwide and in Canada, will offer affordable, quality refinishing services to individual homeowners as well as commercial customers in the Oklahoma City area.
For information about owning a Miracle Method franchise, contact John Tubiolo, VP of Franchise Sales, at 855-212-7337 or visit www.miraclemethod.com/franchise.