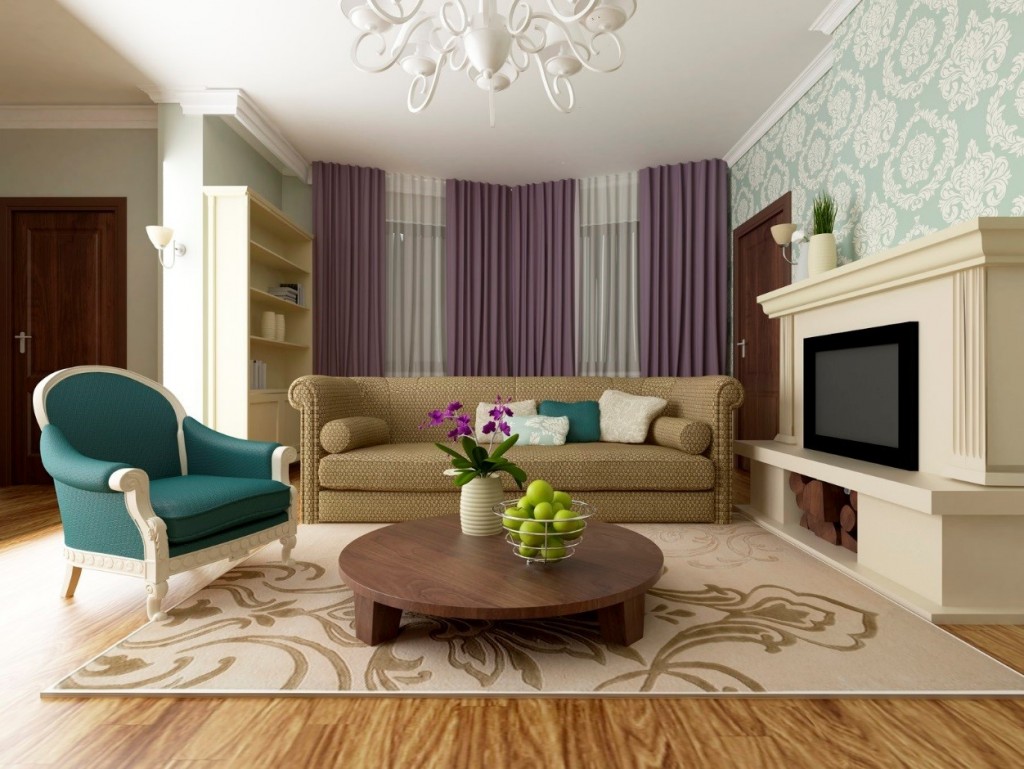 Learn how to create more space and style in smaller rooms throughout your home. If you're looking for space definition, you've come to the right place. Even the smallest rooms in your home can hold the greatest potential! A smaller space means you must carefully plan to fit your budget. Use our expert advice for these brilliant space saving solutions.
Bedroom: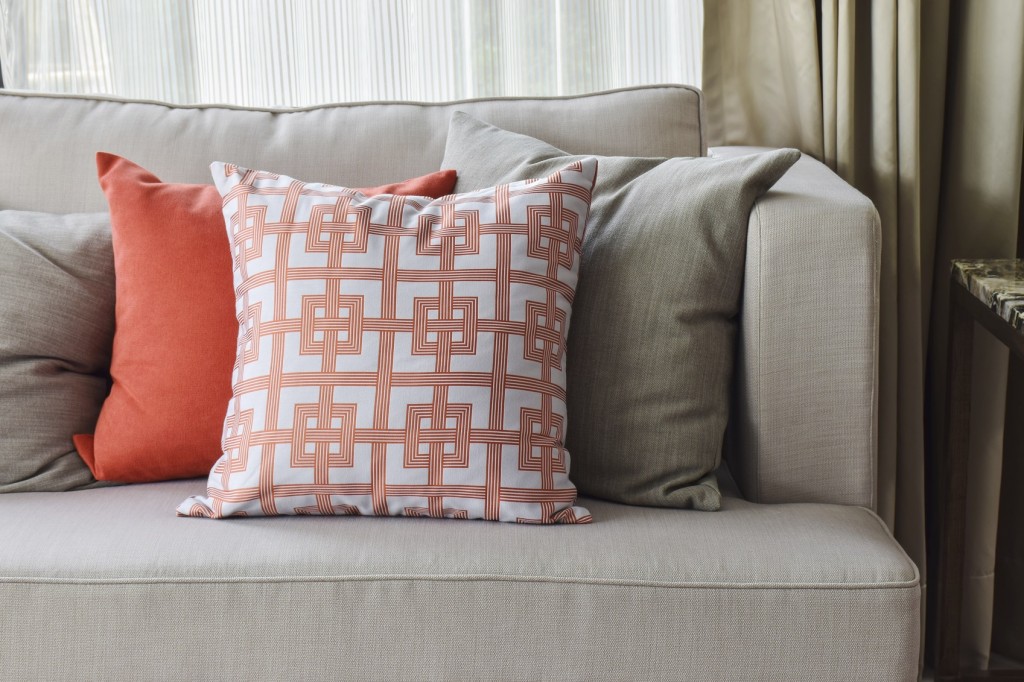 CHOOSE LIGHT PAINT. Neutral paint colors make all the difference when it comes to creating an illusion of space. If darker colors fit into your decorating plans, try painting a single accent wall to prevent shrinking spaces.
RE-ARRANGE FURNITURE. Get creative when positioning furniture! Use shorter walls to perfectly center beds or dressers for that warm, cozy vibe.
MIX IT UP. Spice it up by decorating bedding, wall décor, and pillows in super fun textures. A mix of funky patterns paired with a simple print creates the right blend of balance without overcrowding your bedroom.
USE BRIGHT LIGHTING. As you may already know, dark spaces make a room appear smaller. Investing in good lighting options will open up a room and go a long ways in making the space feel bigger and brighter.
Kitchen:

– If you can organize your kitchen, you can organize your life. — Louis Parrish
INSTALL SHELVING. Wrap-around shelving is a brilliant fix to maximize storage space. When it comes to a lack of counter space, good shelving can provide all the storage you need to stay organized.
REFINISH COUNTERTOPS. Countertops are one of the first things you see when you enter a kitchen. Be mindful of outdated or damaged surfaces. Refinish countertops for a beautiful, new look that will draw attention to the beauty of the kitchen versus this size. The biggest advantage of countertop refinishing is a savings of 50% or more over the cost of replacement so you can achieve a high-end look without the high-end cost.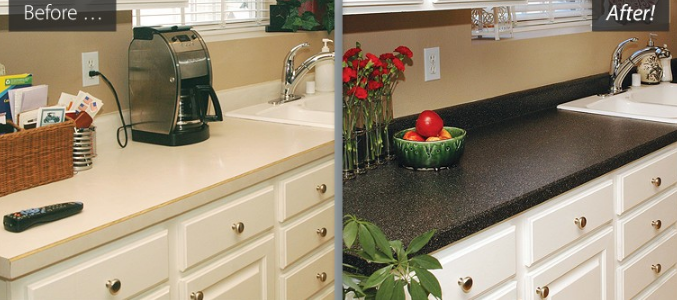 USE AN ISLAND BAR INSTEAD OF A KITCHEN TABLE: Island and bar top tables fit perfectly into a smaller kitchen, adding extra needed space. Take a look at some neat kitchen island ideas right here.
KEEP THE LIGHTS ON: We know dark colors tend to be a popular choice for kitchen walls. To keep your kitchen from looking smaller, install under-cabinet lights. Regardless of color, bright lighting is the trick to creating the ultimate illusion of space.
Bathroom: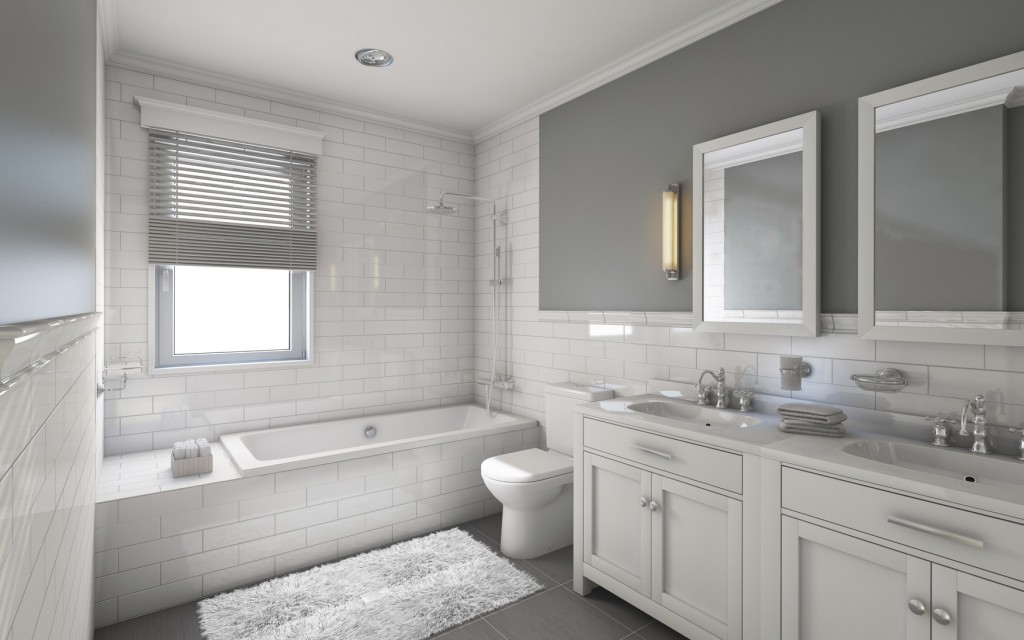 HANG TOWEL RACKS IN RIGHT PLACE. A clever trick to save space is to hang towel racks above the bathtub. An easy-to-reach spot that utilizes space correctly, so you can have more wall space to decorate.
GO FOR THE BIGGEST MIRROR. When choosing what type of mirror style you want, select the larger option to create more space. The larger the mirror, the greater reflection of light will illuminate to make your bathroom appear larger.
FIND THE BEST STORAGE. Use tall cabinets with multiple drawers for storing towels, toiletries and other accessories. Taller pieces draw the eye upward into often unused space.  Eliminate large, bulky and unwanted furniture pieces and clutter.
REFINISH WITH NATURAL ACCENTS®. Brighten up your bathroom countertops with Natural Accents from Miracle Method, creating a beautiful transformation with a stone-like finish for vanities, countertops, showers, fiberglass shower units, and tile surrounds. A light, bright new color can transform your space.
Living Room: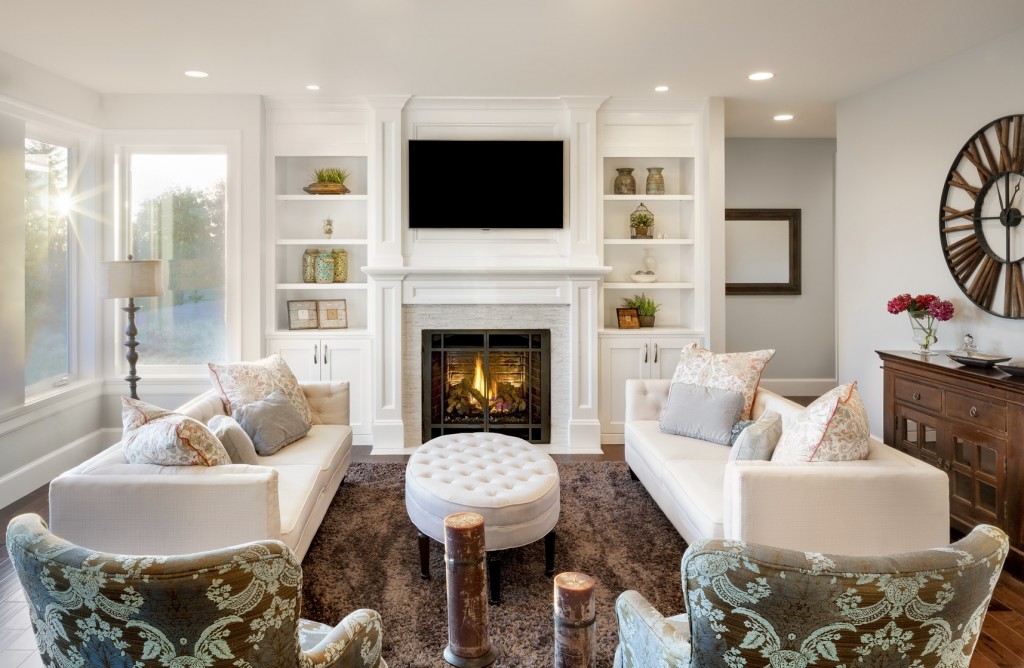 MAKE SENSE OF YOUR COFFEE TABLES: Look for long skinny coffee tables or mirrored edged end tables that offer extra surface space for table lamps, picture frames, and decorative accents.

COLOR YOUR CEILING. Visually expand your square footage by painting the ceiling a darker shade than the color of your walls. A simple trick to create more space.
CREATE OPEN SPACE. Find furniture that fits the style and design of the room without over doing it. It may work better to use a single large sitting sofa than two smaller ones that take up more space. Check out design ideas on Pinterest. Get inspiration on what might work for your space.
LET YOUR CURTAINS HANG HIGH. Add useful space with curtains that fall to the floor.  This will make the room and ceilings appear much taller.
Renovations are surprisingly simple with Miracle Method Surface Refinishing, check out our website for more information, call to schedule a free estimate at 855-212-7337 or click here to locate a franchise near you!