If you're one of the many homeowners who have damaged countertops in your kitchen or have a shower in your bathroom that's just impossible to clean, it's time to consider a serious makeover! There's no better time to start tackling those remodeling projects you've been planning for years than when you've got a little extra cash to do it. Tax refunds make for a great opportunity to reinvest your money right back into your home.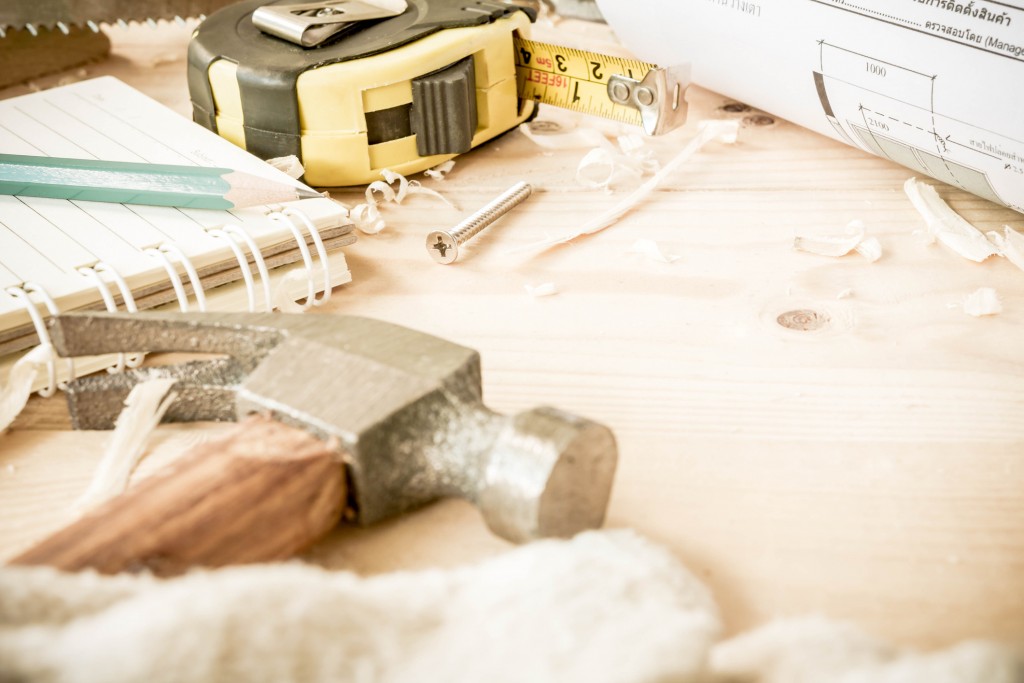 We've put together a list of home improvement projects that will be sure to help you get the most out of your tax return this year!
1. Kitchen Remodel: One of the best places to spend your tax return is in your very own kitchen. Experts agree that kitchen remodeling generates a significant return on investment. By selecting an efficient, yet high-quality remodeling solution like Miracle Method's refinishing process you can upgrade your kitchen for a fraction of the cost of messy tear-out and replacement. With cost-savings like this, you'll have some extra room in your budget for new appliances, light fixtures and other accessories to help modernize your kitchen.
2. Door & Window Upgrades: Boost your home's curb appeal by replacing your front door and windows! Swapping out old, drafty or broken doors or windows are considered smart ways to spend your tax return for many important reasons. The best part about door and window upgrades is you can save big on your energy bills. You will also improve security and overall increase the value of your home. Whether you're planning on staying in your home for many more years or thinking about putting it on the market, budget-friendly upgrades provides a significant return on your investment (ROI.)
3. Bathroom Renovations: When it comes to home improvements, updating your bathrooms in your home will certainly benefit the entire family. Old, discolored and ugly bathroom fixtures like vanities, bathtubs, showers, tile surrounds and floors can dramatically age the look and feel of your home. For a time and cost-saving option, consider repairing and refinishing your existing fixtures right in place. To complete your remodel swap, add new mirrors, change up your decor and replace light fixtures. These small decorative changes will give your bathroom the makeover it truly deserves!
4. Customize your Closet: Designing a closet space that's beautiful, yet functional might not be a priority for the rest of the family, but it certainly offers an excellent return on investment. Use your tax return to customize your closet space exactly the way you want it! By installing new shelves, hooks, shoe racks and drawers you will create maximum storage space. It may be a difficult task to remodel your closet at first, but when you're ready to sell your home it will be far more appealing to buyers out on the market. Use these tips from HGTV to get organized!
Spend your tax return on a remodeling project that adds beauty and value to your home! For more information affordable refinishing services, call Miracle Method at (855) 212-7337, or visit the website by clicking right here.