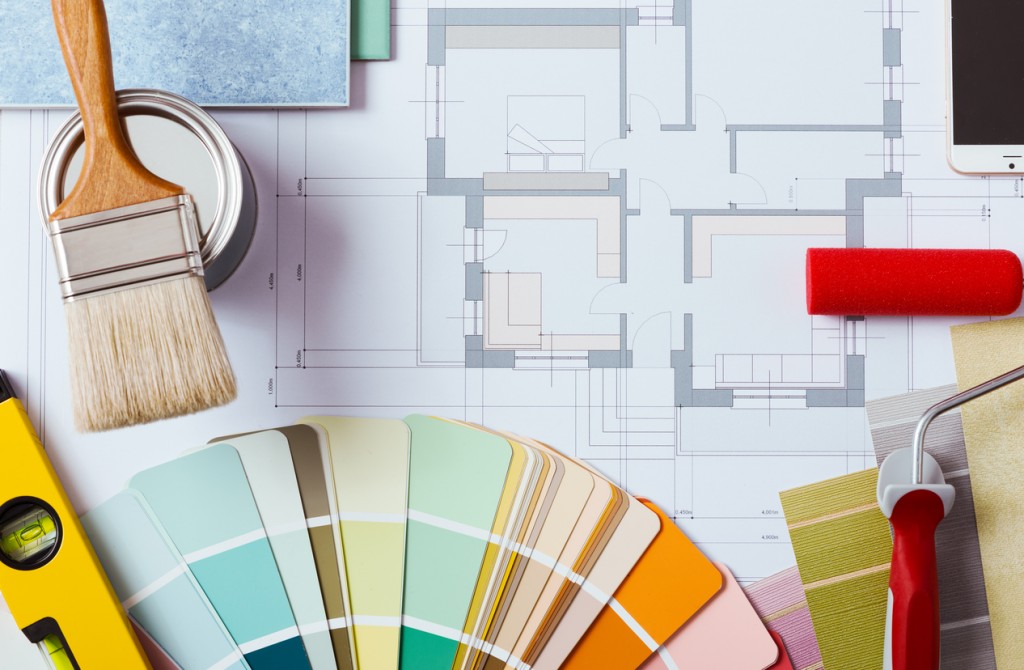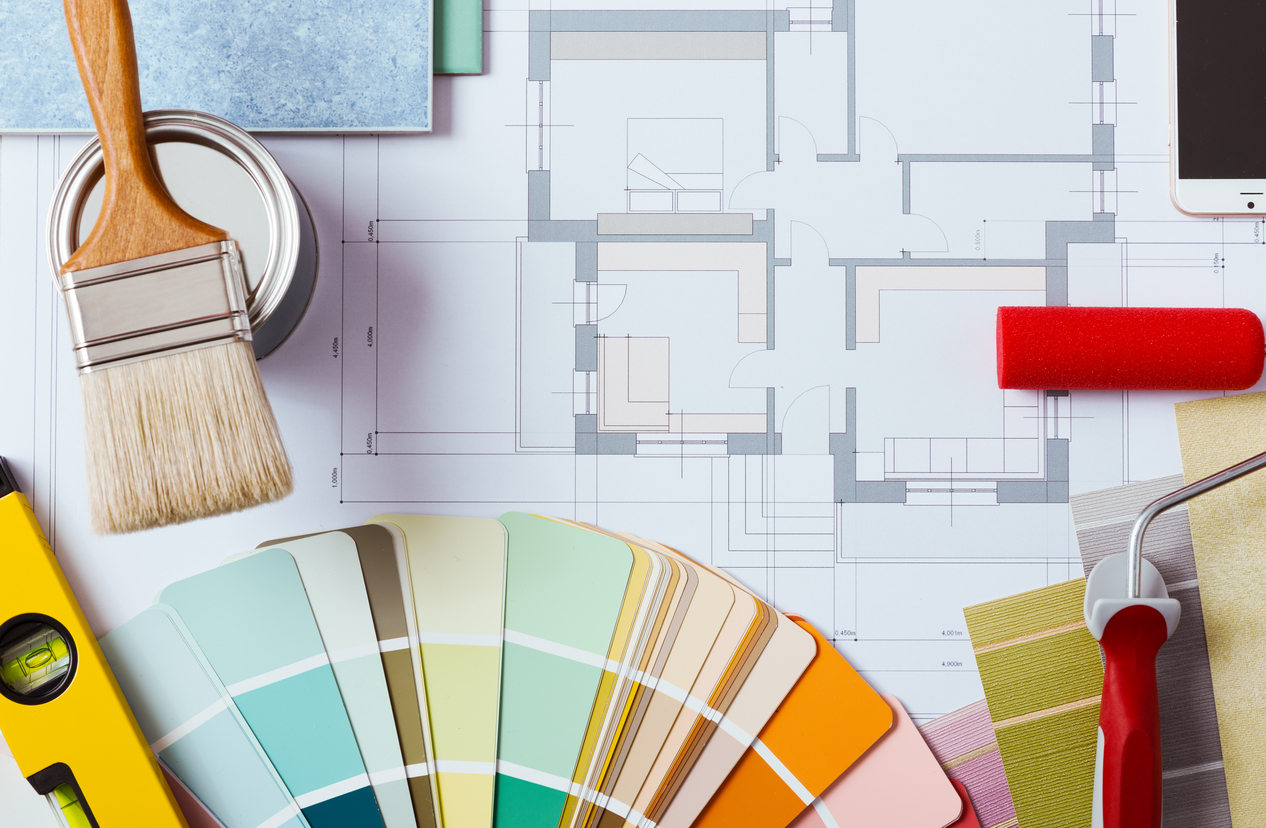 It's time to consider making 2017 the year you finally get those long awaited home decorating and remodeling projects you've been dreaming of done! Whether you are looking to update your kitchen or just interested in sprucing up some of your home décor, it's always wise to start with setting a budget. Fortunately for you, capturing 2017's emerging home trends doesn't mean you have to spend a fortune. Check out these fabulous, yet affordable 2017 home remodeling trends!
 1. Surface Refinishing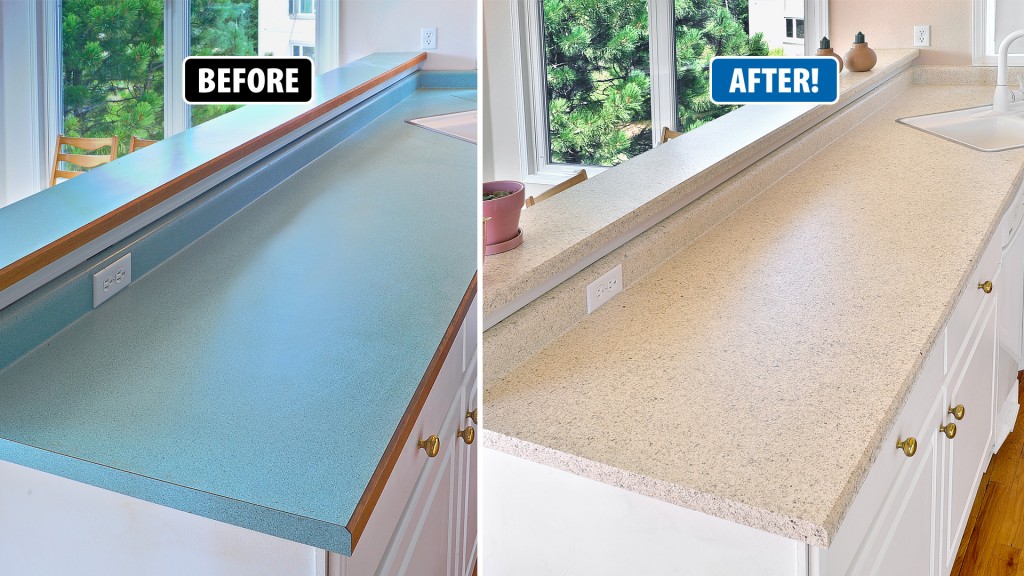 If you haven't already checked out the Natural Accents® stone-look finishes from Miracle Method Surface Refinishing, now's your chance! Bring in the New Year with these beautiful, designer color finishes that will instantly upgrade the appearance of your kitchen countertops, vanities, tile, bathtubs and more- all for a fraction of the cost of tear-out and replacement. In fact, surface refinishing can transform your existing surfaces in as little as two days or less. Refinishing your existing surfaces is a beautiful alternative to costly replacement for any home improvement project, saving you time, hassle and money.
2. White Kitchen Cabinets
HGTV stars, Chip and Joanna Gaines are known for the popular choice of white kitchens. Thanks to our Fixer Uppers, this trend is sweeping the entire nation and doesn't look like it's going out of style anytime soon. If you're looking to recreate that modern, farmhouse feel in your very own kitchen, start by painting the cabinets. Adding a fresh coat of paint to your kitchen cabinets in neutral shades like ivory white or eggshell cream will give your home that HGTV rustic appeal that everyone's looking for. For more Fixer Upper inspiration, shop the Magnolia Market here.
3. Chalk It Up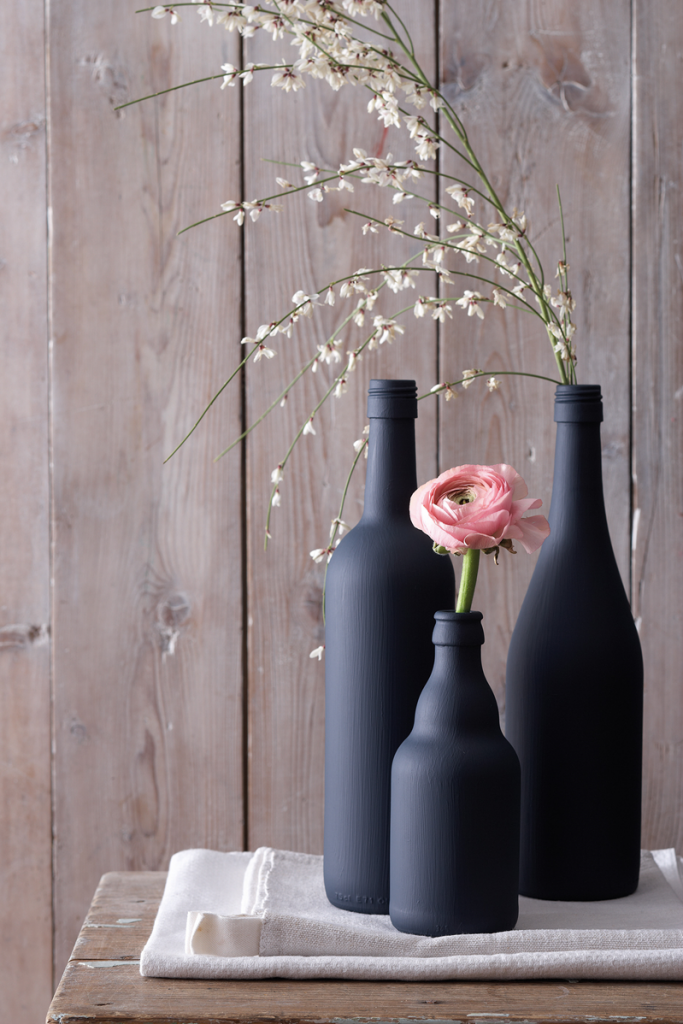 Photo Credit: Heartomemag.com
Chalkboard paint is another fun trend seen this year, particularly featured on Pinterest. If you want to shake things up a little by adding personalization to your home, chalkboard paint is the ideal solution. Try re-purposing old wine bottles, canvases, trays, picture frames, mirrors and so much more. When it comes to defining the style of your home, you can get as creative as you want. Other on-trend decor elements seen in the New Year include burlap, wood planks and lots and lots of greenery.
4. Built-In Coffee Bar Station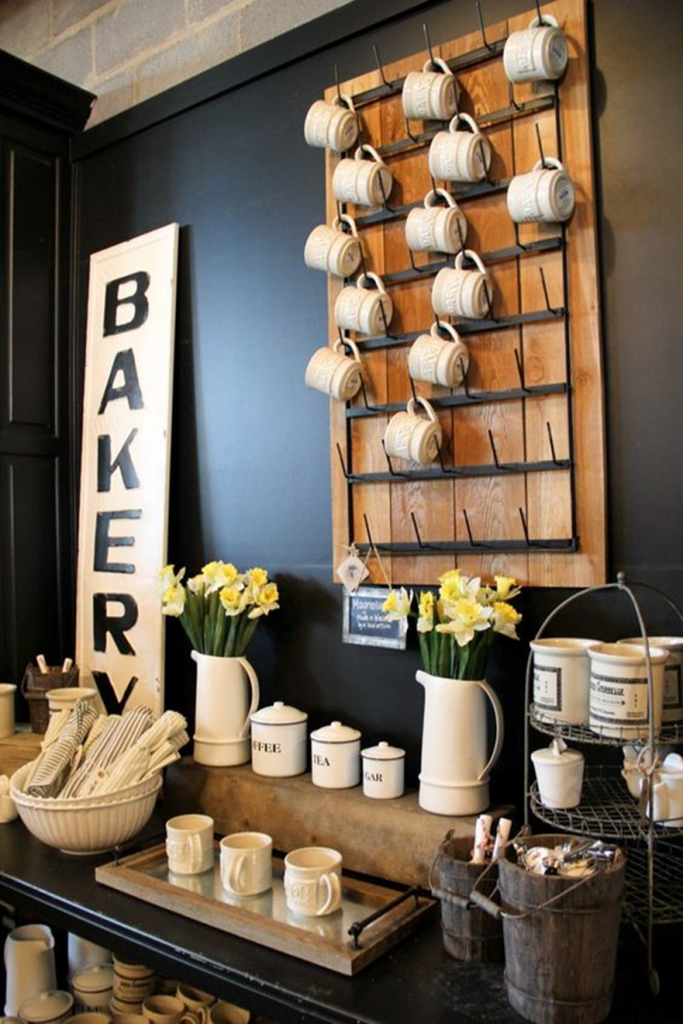 Photo credit: brightgreendoor.com
One of our favorite remodeling trends seen in the New Year are modern, built-in coffee bar stations. Whether you're looking for that double-shot boost to jump start your mornings or just want to enjoy a cozy afternoon, everything you need is all located in one nifty place. Stock your coffee station with things like tea, coffee, honey, sugar, mugs, spoons and so much more. For hundreds of creative coffee bar designs and ideas, jump right on over to Pinterest!
5. Pendant Lighting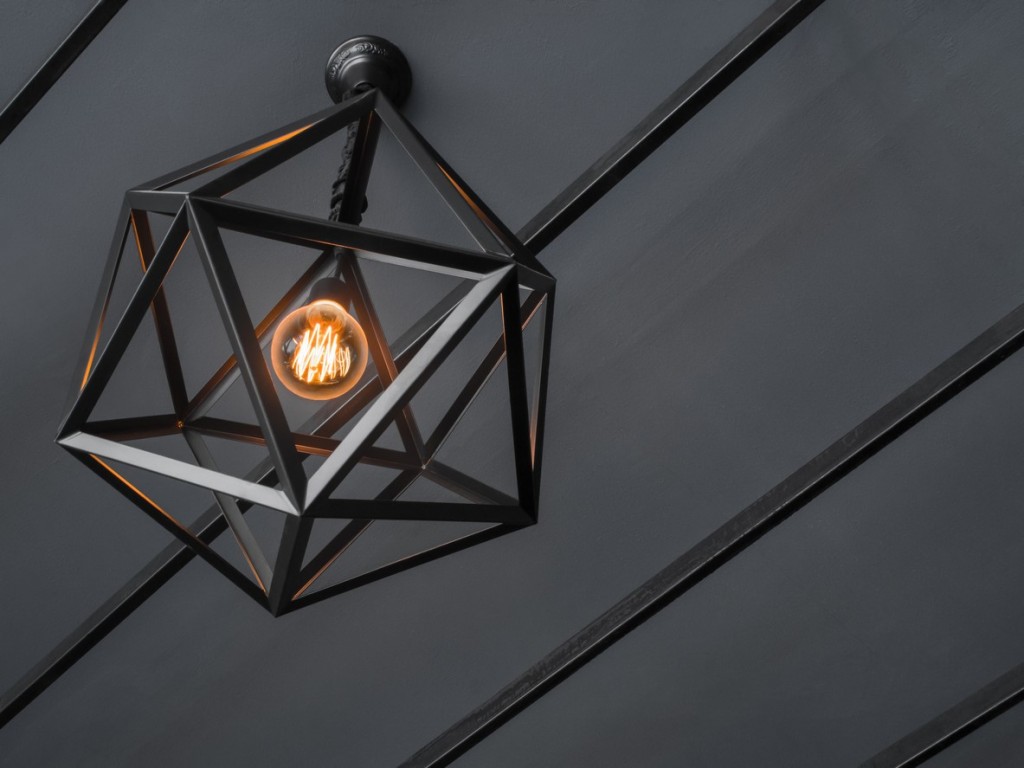 Trade in your existing lighting fixtures for some vibrant styled pendant lighting. Unique pendant designs like iron cages or fish bowl glass are great ways to brighten up your space, while remaining 100% functional and fashionable. Click here to find thousands of pendant designs to perfectly suit your remodeling wants and needs.
6. Woven Wall Hangings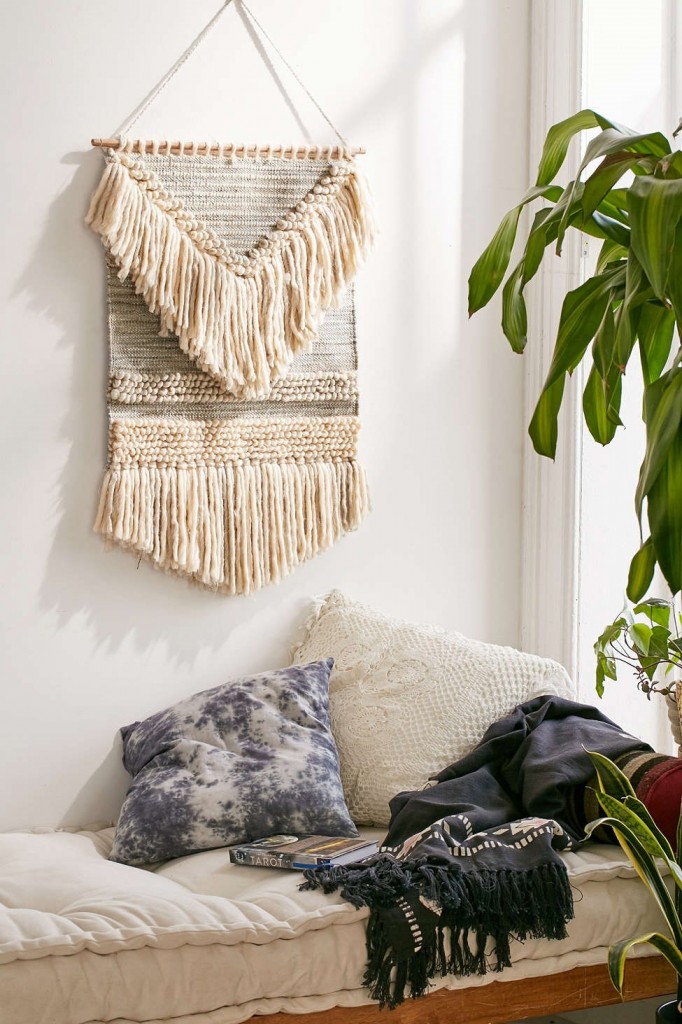 Photo credit: www.urbanoutfitters.com
Woven wall hangings started to gain traction in early 2016, and have since carried over into the New Year. These delicate, one of-a-kind woven designs are extremely light in weight, making it easy for you to rearrange your decor, anytime you like. And there's certainly no doubt that these whimsical wall pieces will bring a creative spin to your home. Find woven wall hangings here!
7. Nature Inspired
Incorporating beautiful styled greenery décor in your home will create a nice, elegant contrast. Nature inspired accents are taking the crown for creative trends in 2017 to include indoor wreaths, potted plants, and eucalyptus stems. Wreaths are no longer just seen hanging from the front door, they are now placed above your fireplace, on old window pane or even mounted on a blank wall. Get inspired by nature and add a touch of greenery to your living room, kitchen, mud room or bedroom!
2017 Home Remodeling Trends
Use these affordable 2017 home remodeling trends to save money while transforming your home with the latest looks from 2017. For more information about remodeling your kitchen or a bathroom, visit Miracle Method's website right here.