Your mom is in her eighties now, and although she's been a very active person all of her life, when you visited her over the holidays, you noticed she isn't moving around as well as she once did and since she lives on her own, you naturally worry about her. You're especially concerned with how safely she will be able to get in and out of the bathtub now, so you chat with your sister and decide it's time to do something to prevent an accident.
There's simply not enough money in anyone's budget to completely remodel mom's only bathroom, so you start looking at the process of converting her tub into a shower. Your internet search leads you to Miracle Method's option – the Easy Step®. The Easy Step® product will convert her bathtub into a shower in just one day for a fraction of the cost of a walk-in tub.   To install an Easy Step,  Miracle Method technicians will cut a 24-inch wide by 9-inch tall notch in the side of the tub, allowing the person to step through, rather than over, the side of the tub. Stepping through significantly reduces the risk of one losing their balance and falling, making bathing easier and safer.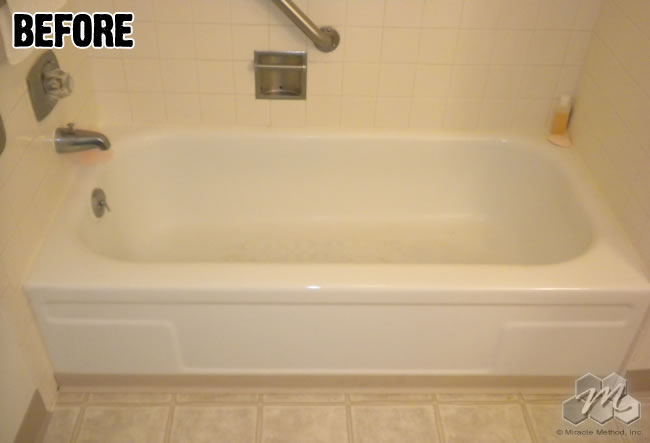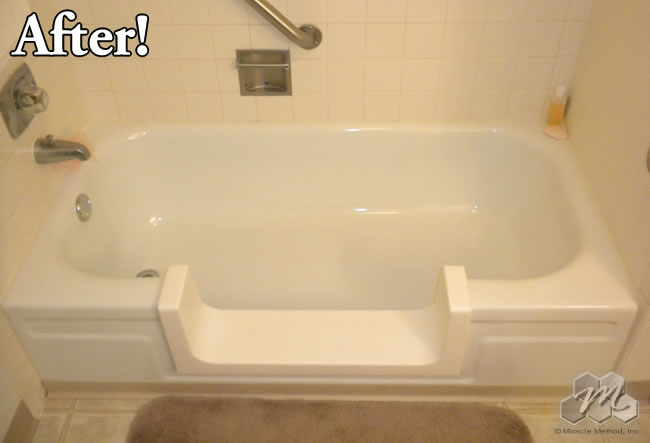 Best of all, the Easy Step® is available in two options, the traditional Easy Step® and the Easy Step® with a door – perfect for home with residents of varying mobility ranges.
If you keep the cut out tub piece, Miracle Method can re-install it to look like new should you decide to sell the house or want to return to a conventional bathtub.
Additionally, you can choose for Miracle Method to install the Easy Step® Bathroom Safety Package, which includes the tub to shower conversion, as well as ADA approved safety grab bars and a slip resistant surface. Other options that can be added to this package include a curved shower rod, a hand-held shower rod, and a tub chair.
With the Easy Step®, your mom can maintain her independence, and you'll feel more confident about her safety and well-being.
Visit the Miracle Method website to learn more about the Easy Step® tub to shower conversion, or contact a franchise near you by calling 855-212-7337.