As she only lives two hours away, you're able to visit your mom several times a year , while your siblings live in other states and are limited to long weekend and holiday visits.  When you all spent Labor Day weekend with your mom, they noticed what you've been observing for several months now – Mom's not getting around as well as she used to, and you're becoming concerned since she lives alone. You're especially worried about her safety in the bathroom as her mobility is becoming more limited. You chat with your brothers and sisters about what you can do. You know your mom wants to stay in her home as long as possible, and a complete remodel is out of the question, as even your combined budgets won't cover the cost.
You've heard of tub-to-shower conversions and think that might be a good option, so you start to do a little research and discover that Miracle Method Surface Refinishing can complete the conversion with the Easy Step®. The process consists of cutting a notch in one side of the tub so bathers step through, not over, the side of the tub, reducing the risk of a slip-and-fall accident. There's no expensive plumbing involved, and installation is completed in less than one day.  In addition to converting the tub, Miracle Method also offers the Easy Step® Safety Package, which includes the installation of ADA-approved grab bars and the application of a slip resistant surface to the bottom of the tub for increased safety. The process is also reversible, so if your mom decides to move at a later date, you can have the tub restored to its original condition before selling.
Best of all, when you contact the local Miracle Method franchise for an estimate for the Easy Step® conversion and Safety Package, you learn it's an affordable way for you and your siblings to feel more confident in your mom's safety as she continues to live on her own, as well as a way to show your mom that you care about her.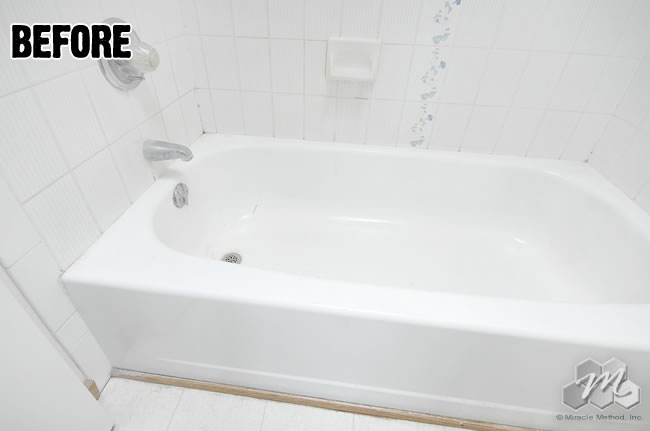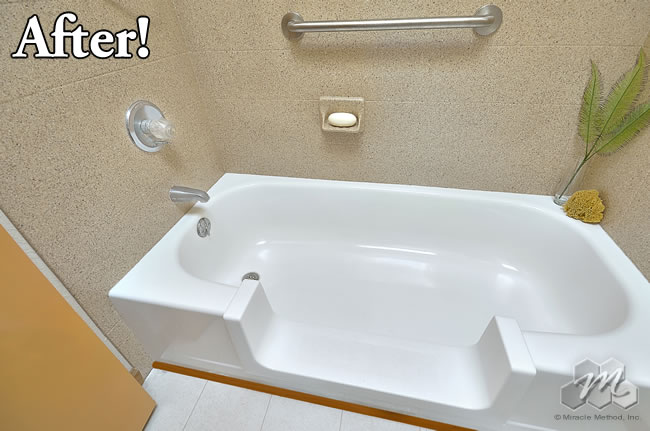 To learn more about the Miracle Method Easy Step® tub-to-shower conversion and Safety Package, please visit the Miracle Method website, or connect with a local franchise by calling 855-212-7337.