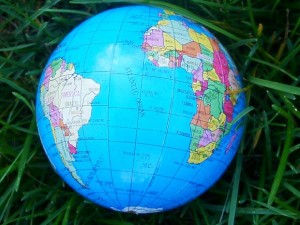 Earth Day is fast approaching, and we at Miracle Method pride ourselves on being a green company. "We were 'green' before being green became popular," said Chuck Pistor, President of Miracle Method, "we've been effectively recycling bath and kitchen fixtures for over 30 years!"
We know that traditional home remodeling can be a costly, major source of waste, which is why we advocate surface refinishing as a much more environmentally friendly and less expensive alternative to replacement.
Much of what we do in surface refinishing uses the recycling adage "reduce, reuse, recycle."  By refinishing a bathtub, kitchen countertop, tile wall, or other fixture instead of replacing it, we help to "reduce" the amount of waste going into landfills and needlessly wasted energy from the manufacturing and transporting of new materials.  We help consumers "reuse" their bathtubs, tile and countertops they already have instead of buying new ones thereby effectively  "recycling" old fixtures into new fixtures and adding an additional 15 or more years to the lives of their bathtubs, showers, or countertops.
Pistor says it best, "Homeowners will even save up to 75% over replacement costs while contributing to a better environment."
The nation's largest surface refinishing network with 125 offices committed to the finest quality surface refinishing and providing its customers with beautiful, durable and affordable green remodeling options, Miracle Method is helping to lead the way towards a greener, brighter future.