Cappuccino white has set the trend board for 2016 Color of the Year, a subtle hint of neutral complexation resembling a warm milky, mocha latte! Awaken a sense of calming with a soft organic color palette highlighted by dark earthy undertones. Rejuvenate style instantly by achieving a subtle white cappuccino theme decor, perfect for any space you choose!
Stay connected with all the latest style secrets, trending color patterns, and fashion forward elements related to home design. Discover clever ideas to introduce cappuccino into your existing home decor.

Cappuccino White Decorating Ideas
Accent Walls
GLIDDEN® paint shows off the finest color trends of 2016, in a variety of virtual room layouts inspired to design any living space you choose. Paint a beautiful cappuccino white accent wall infused by warm neutral hues to create a peaceful atmosphere throughout the entire home. Accent walls painted with light colors provide the right touch of contrast for a cozier, gentle space. Complete your final look by combining fashionable accessories, decorative bedding, and sweet scented candles. Spruce up your décor!
Cappuccino Surfaces
Refinishing transforms outdated kitchen and bathroom countertops to neutral multi-color surfaces similar to the color palette of cappuccino. Neutral countertop surfaces are an attractive remodeling component to appeal to longer lasting trends. Renew cultured marble, Corian, Formica, Wilsonart and other laminate surfaces with Miracle Method's Surface Refinishing process. Restore existing fixtures while offering a durable and attractive remodeling solution at a fraction of the cost. Create a whole new look in as little as 1-2 days, choose from over 30 designer colors , 2016 color of the year never looked so good!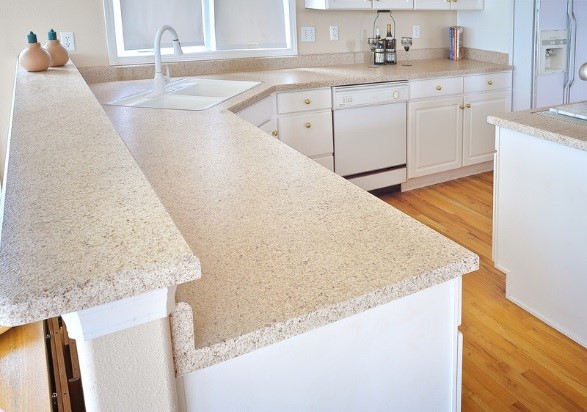 Throw Pillows
There's no better way to obtain a sophisticated design than mixing it up from solid to patterned fabric pillows. Create the ultimate cappuccino blend by pairing shades of white, cream, and beige together, all while encouraging modern comfort. Free your mind from the everyday chaos. Sit back and relax with uniquely simple decorating elements. Shop a wide range of fantastically affordable throw pillows from popular sites like Target, Pier1, and WayFair. Just add pillows to modernize your living space!
Home Remodeling is made simple with Miracle Method Surface Refinishing, check out our website for more information or call to receive a free estimate at 855-212-7337. Locate a franchise near you!