Countertop refinishing is a budget-friendly alternative over replacement that repairs and restores the existing surface in place to like-new condition. Whether the surface is outdated, damaged, discolored or even hard to clean, refinishing can make it beautiful again!
Surface refinishing not only brings new life to your kitchen countertops, it can restore bathtubs, showers, vanities, and tile walls and floors. With proper care and maintenance, a refinished surface can extend the useful life of the surface up to 15 years or more – and you'll avoid the mess, hassle and cost of replacement.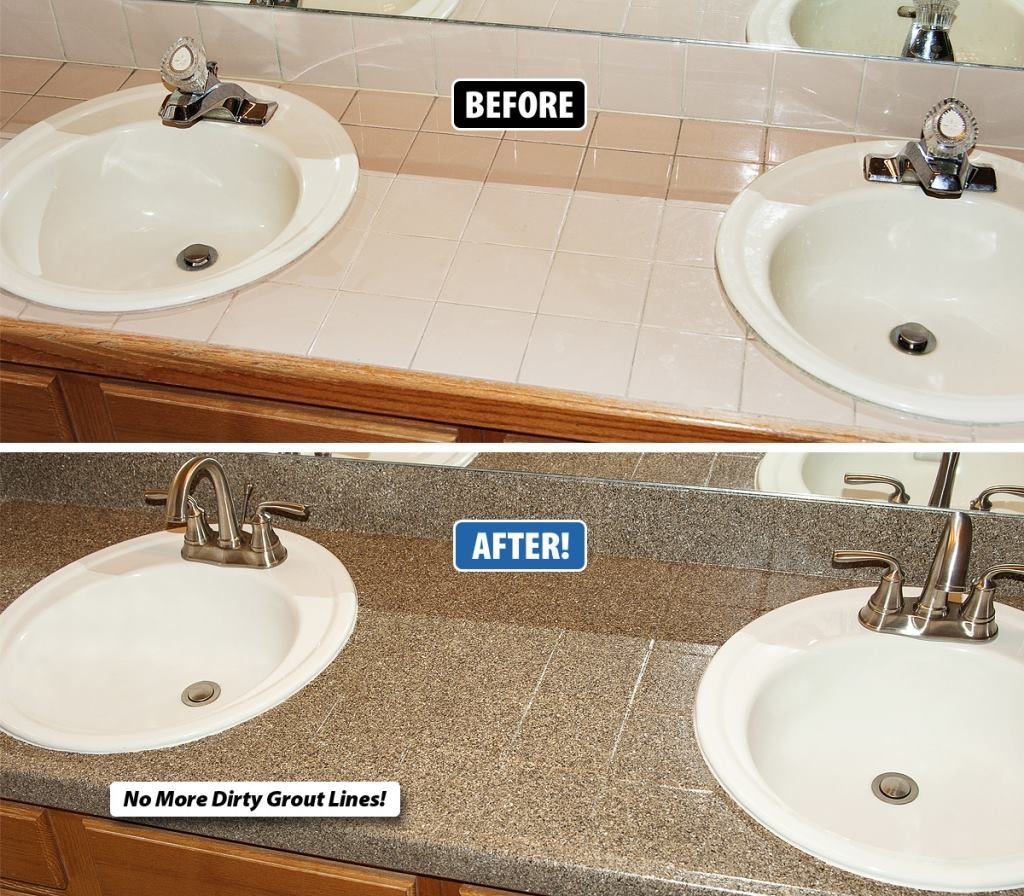 Take a look at these cleaning tips to care for your newly refinished countertops:
1. Properly cleaning refinished surfaces requires the use of only non-abrasive, liquid cleaners. Miracle Method, the nation's leading surface refinishing company recommends the use of Mira-Clean, Formula 409, Lysol Tub/Tile Cleaner, or Scrubbing Bubbles.
2. First, spray down the surface with a non-abrasive cleaner and allow 3-5 minutes before scrubbing with a cleaning pad or brush designed specifically for use of Teflon surfaces.
3. Next, thoroughly rinse the surface and wipe down with a soft cloth to be sure cleaners are fully removed from the surface.
4. Finally, to extend the life of your refinished countertop, apply an automotive polymer polish or Gel-gloss every six months.
Make your tubs, tile and countertops beautiful again! If you want to save time and money on your next remodel, call Miracle Method at 855-212-7337 or find a location near you!