The holidays are over, the company has gone home, the decorations are put away, and you look around and find that not only do you need to find space for all of your newly acquired gifts, but the kitchen is in need of some serious deep cleaning. Between the baking, roasting the turkey, mixing up the gravy, and making candy, surfaces are left a little sticky, cabinets need to be organized and wiped down, and the oven needs a serious scrub-down.
It happens to everyone. You clean as you go and wipe down after every meal, but there isn't time during the holiday rush to thoroughly clean and what better time than the new year to tackle the kitchen? Start the year off right – with a clean and organized kitchen!
Now, you're asking yourself, where do I even begin? Don't worry; we've put together a complete checklist for your reference!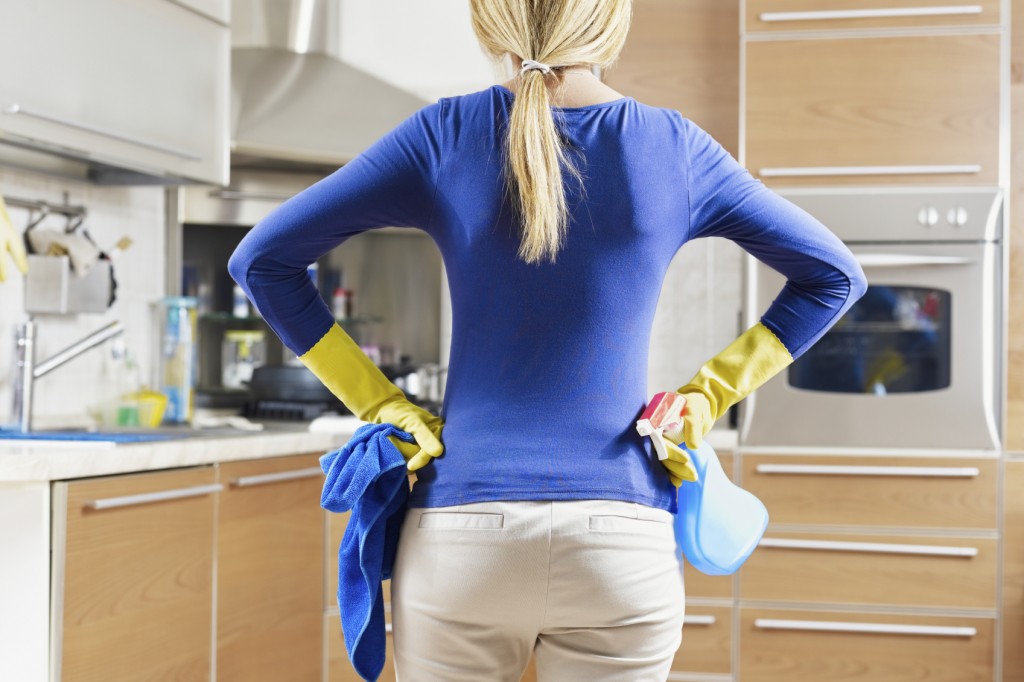 The Complete Checklist Guide to deep clean your kitchen:
Remove all items from kitchen cabinets and kitchen drawers. Wipe down the inside of each drawer and cabinet. Take this opportunity to make a donation pile for items that are never used, or duplicates that you've acquired over the years. Donate to a local women's shelter or your favorite charitable organization.
Wipe down the front of all cabinets and disinfect the handles. Don't forget to dust the tops if there is a gap between the top of the cabinets and the ceiling.
Clean and organize pantry. Discard all expired items.
Clean the refrigerator and freezer. Remove all items and discard of all expired items. Wipe down all shelves and inside and outside of doors. Defrost the freezer if necessary and don't forget to clean the ice trays.
Clean stove top.
Clean under and above the fridge and stove.
Vacuum refrigerator coils.
Clean crumbs out of the toaster.
Clean the inside and outside of the microwave oven.
Clean and descale coffee maker.
Wash and shine sink and faucet.
Wash windows and window sills.
Wash and disinfect switch plates.
Wash doors and doorknobs.
Reseal countertops and/or grout lines if necessary.
Next, make yourself a cup of hot tea, put your feet up and admire a job well done. It always feels good to start the New Year off feeling accomplished and maybe you'll be motivated to tackle the bathrooms next!
For great tips and advice on making your home beautiful, refinishing fixtures, decorating tips and more, subscribe to our blog!