We're well into football season and we know there are many homeowners out there that are die-hard fans of their favorite NFL or college football teams. Now, you have the opportunity to really show your team colors, even at bath time!  Changing colors has always been a benefit of refinishing and a specialty of Miracle Method's.  While most of our color changes are for traditional tile showers, bathtubs, or kitchen countertops, you can also refinish your tub in the colors of your favorite team!  You'll be the envy of the neighborhood with your one-of-a-kind design.
Many of our Miracle Method franchisees have clawfoot tubs in their offices in the colors of their local football teams, and we could certainly do the same for you. Miracle Method offers a variety of color options, and with the ability to match any existing color or create nearly any color of your choice through custom colors, there are plenty of options to let you show your love for your favorite team. Below are a few photos from some of our Miracle Method franchise showcasing their team spirit!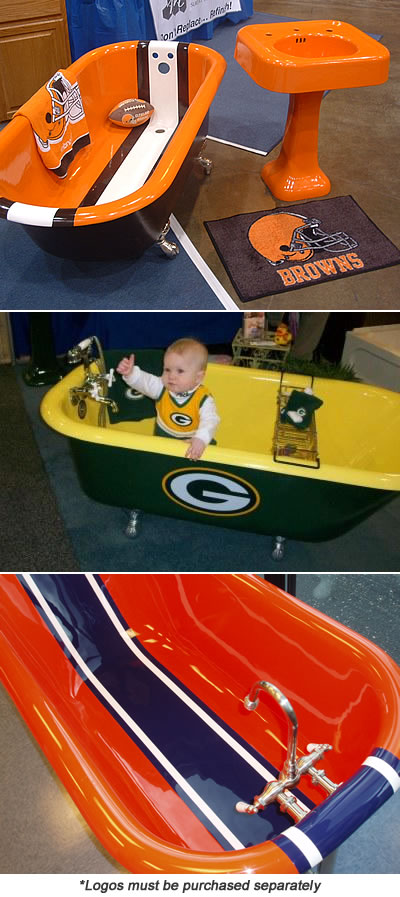 To learn more about the unique Miracle Method bathtub refinishing process, please visit our website. You can find a Miracle Method franchise near you by using our online locator.