Do-it-yourself bathtub refinishing kits are marketed at home improvement centers as an easy way to fix a worn or damaged bathtub. Unfortunately, these kits more often than not lead to disappointing results and eventual professional refinishing or expensive replacement. We at Miracle Method know, as nearly 20% of the bathtubs we are re-doing an amateur attempt at tub refinishing.
The most common complaints we hear about DIY Kits are:
There is nothing in the kit to repair chips
Roller and brush application is inconsistent and streaky
Takes more time and work than anticipated
The acid can leave skin burns
The fumes are so bad an exhaust fan and respirator should be included
The odor lasts for days
After all the work, the finish peels and the white epoxy coating turns yellow
DIY kits use a hydrofluoric acid wash to etch the porcelain tub surface to help the new epoxy stick. Hydrofluoric acid etching is not only old technology, but can be dangerous, as noted in the article found at the following link: http://emedicine.medscape.com/article/773304-overview. While epoxy is durable, it chips easily and eventually turns yellow. This method also often leads to eventual peeling of the new surface.
Refinishing your own bathtub might be a good idea if you have:
Lots of patience
The right equipment
Money you can afford to lose
Low expectations for a smooth and durable tub finish
Miracle Method will professionally repair and refinish your tub to a glossy like-new look and feel. Our process includes removing the existing caulk, a thorough two step cleaning of the tub, and repairing any chips. Miracle Method's non-acid MM-4 bonding agent will ensure the new coats of high tech acrylic urethane will adhere and provide an even surface, and a final buffing and polishing will make your tub shine like it did the day it was installed.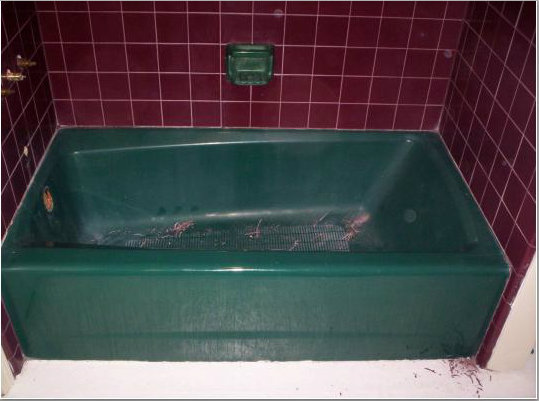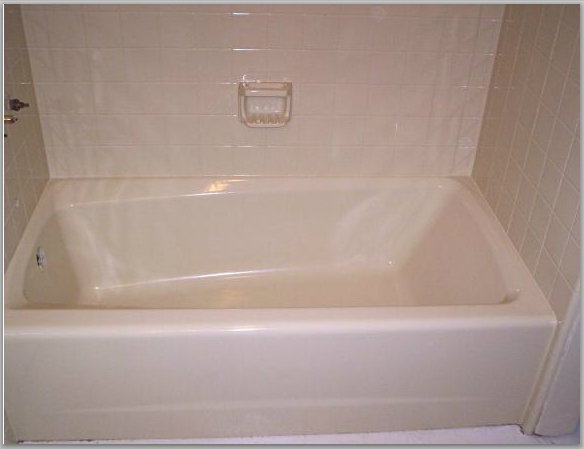 Before you decide to do it yourself, consider this: Would you repaint your own car? Probably not, and Miracle Method offers a five year warranty – that's something you won't find with a DIY kit!
Visit the Miracle Method website to learn more about how our process compares to a DIY kit. If you would like to speak with one of our professionals, please use the online locator tool or call 855-212-7337 to find the Miracle Method franchise closest to you.